John Travolta Flies Jetliner Carrying Relief Supplies to Haiti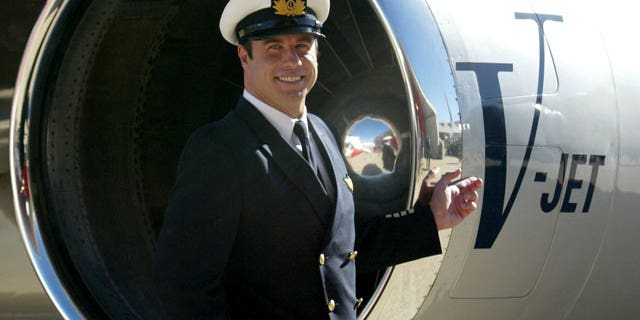 John Travolta has flown a jetliner carrying relief supplies into the Haitian capital, along with doctors and ministers from the Church of Scientology.
The 55-year-old actor piloted his own Boeing 707 from Florida with six tons of ready-to-eat military rations and medical supplies for survivors of Haiti's devastating Jan. 12 earthquake late Monday.
His wife, Kelly Preston, was also aboard.
"We have the ability to actually help make a difference in the situation in Haiti and I just can't see not using this plane to help," Travolta said.
Travolta compared the mission to aid efforts following Hurricane Katrina in New Orleans. "We were there right away, with this airplane, because you know we have the ability and the means to do this so I think you have responsibility on some level to do that."
Aid groups have been desperate to fly their own planes into the over-stressed airport. U.N. humanitarian spokeswoman Elisabeth Byrs said Tuesday that at least 800 planes with relief items are on a waiting list for the airport, which can handle only about 130 flights a day due to a lack of space to park planes as they unload.
The aid group Doctors Without Borders has complained that the flight scheduling priorities of U.S. military controllers running the airport delayed the arrival of field hospitals, resulting in some deaths.
More than 150,000 people have already been buried since the magnitude-7 quake, which destroyed entire Port-au-Prince neighborhoods and landmarks and crumbled nearby towns.
Hundreds of thousands of people are living in the streets, with scores of injured wanting for proper medical care.
Travolta and Preston returned to Florida as soon as their supplies and passengers were unloaded.