John F. Kennedy Jr.'s wife Carolyn Bessette 'felt trapped' trying to cope with media scrutiny, says pal
John F. Kennedy Jr. reportedly had a hard time understanding why his wife, Carolyn Bessette Kennedy, was struggling with the intense media scrutiny the couple endured.
Historian Steve Gillon wrote the upcoming biography "America's Reluctant Prince," which is scheduled to hit bookstores on July 9. It offers an in-depth reflection of Kennedy's life based on personal conversations from over the years. It also highlights interviews with some of Kennedy's closest friends, including some of those who are speaking out for the first time.
JACKIE KENNEDY ONASSIS REGRETTED NAMING JOHN F. KENNEDY JR. AFTER HIS FATHER, PAL CLAIMS
Gillon first met Kennedy at Brown University and the two quickly became friends.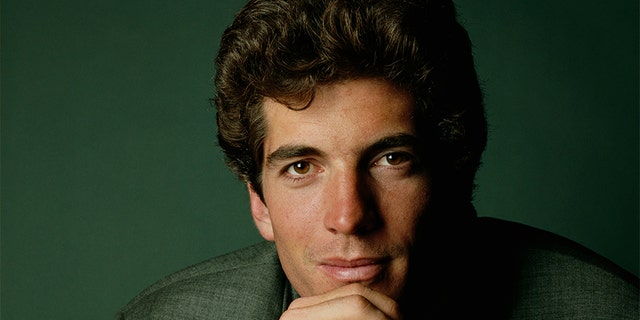 He recently told People magazine Carolyn "had a difficult time adjusting" to the harsh spotlight that Kennedy was already accustomed to.
"The paparazzi treated Carolyn horribly," Gillon recalled about the fashion publicist. "John believed once he got married, the press would leave him alone. He'd no longer be America's most eligible bachelor. He'd be another married guy. And just the opposite happened."
The couple tied the knot in 1996. Kennedy, who grew up surrounded by cameras since birth, didn't understand how the growing attention surrounding the couple was challenging for Carolyn. Kennedy didn't hire security for them because he felt it would only increase the attention.
JOHN F. KENNEDY JR. AND CAROLYN BESSETTE WERE WORKING ON THEIR MARRIAGE BEFORE TRAGIC PLANE CRASH, BOOK CLAIMS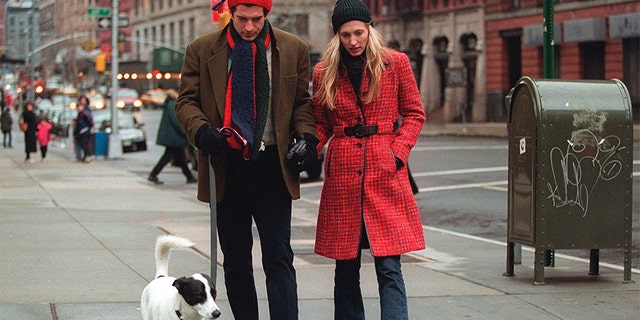 Gillon said that pressure strained their relationship.
With time, Kennedy noticed Carolyn grew more reclusive, often choosing to stay home where she could avoid the paparazzi. Concerned, Kennedy asked close friend Sasha Chermayeff to invite her out for a drink. Chermayeff did, but was surprised when Carolyn asked her, "How do you keep the passion in your relationship?"
"Sasha was struck that they'd been married for less than a year and she was already concerned about keeping the flame going," said Gillon."… She felt trapped. Many close friends suspected that she had been self-medicating with drugs. The media was hounding her and she couldn't figure out how to have a career. She was uncomfortable going out."
Kennedy was also struggling in his personal life. In the last year of his life, his best friend and cousin, Anthony Radziwill, was dying of cancer. His magazine, George, was struggling financially and things were worsening with Carolyn.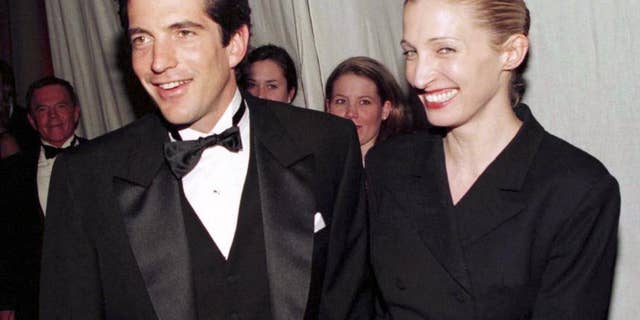 JOHN F. KENNEDY JR. WAS TURNED DOWN BY MADONNA AND PRINCESS DIANA TO APPEAR IN GEORGE MAGAZINE, PALS REVEAL
"The two most meaningful relationships in his life were coming to an end," Gillon told the outlet.
But Kennedy was also thinking about his future. He was eager to start a family and was even looking at homes outside of New York City.
"That was something that was very important to John," explained Gillon. "He wanted to have kids. But Carolyn was not ready. She'd say, 'Your best friend is dying, the paparazzi are following us. This is not the time to start talking about having a family.'"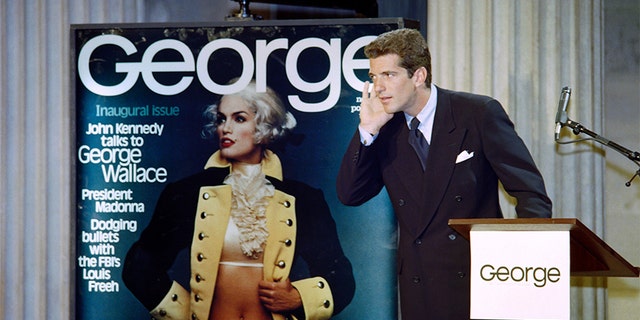 Gillon alleged that in the summer of 1996, John "told a friend that he was going to separate from Carolyn, letting her know how serious things were and that they needed to make changes."
During his final days, Kennedy was contemplating a run for New York governor in 2002. However, he was worried about how the stress might further impact Carolyn.
LEE RADZIWILL COMFORTED JACKIE KENNEDY AFTER JFK ASSASSINATION
According to the outlet, Kennedy spent the last few nights before his death at the Stanhope Hotel where he met his former girlfriend Julie Baker. The pair remained close friends.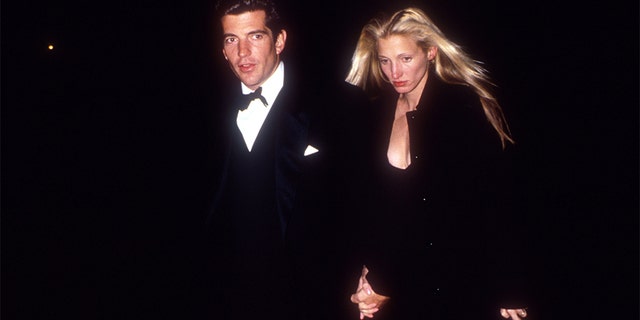 "John told her he was afraid of being alone," said Gillon.
Kennedy and Carolyn were invited to the wedding of his cousin Rory Kennedy, which was scheduled for July 17, 1999. While Carolyn initially didn't want to attend, she later decided to accompany her cousin. However, the couple never made it.
On July 16, 1999, Kennedy's plane crashed into the waters off Martha's Vineyard, killing him and his two passengers, Carolyn and her sister Lauren Bessette.
JACKIE KENNEDY ONASSIS WAS 'HORRIFIED' OF RECLUSE AUNT, COUSIN LIVING IN CRUMBLING GREY GARDENS, BOOK CLAIMS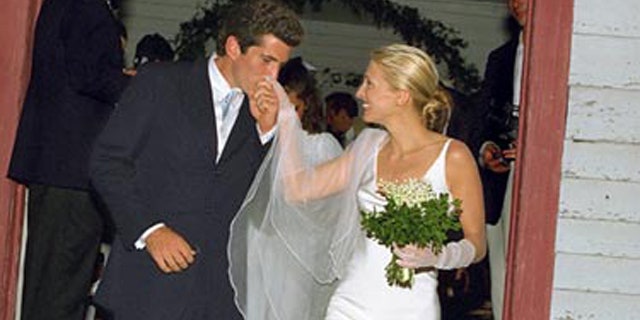 "She's still making an effort to make things work," said Gillon. "And John has ideas to keep George going. There's evidence his relationship could have been saved. Right up until the time he dies, he's fighting to turn his life around."
"John and Carolyn were wonderful people," chimed Chermayeff. "They fell in love, they had a stunning, dreamlike wedding. I don't know what would have come to pass had they not died that night 20 summers ago — and no one does."
"One of John's closest friends told me, 'If anyone tells you they know what was going to happen in that relationship, they're lying,'" added Gillon. "John and Carolyn didn't know what was going to happen in their relationship."
Back in 2017, Kennedy's former assistant RoseMarie Terenzio told Fox News the stress of tackling the media was undoubtedly a challenge throughout the couple's marriage.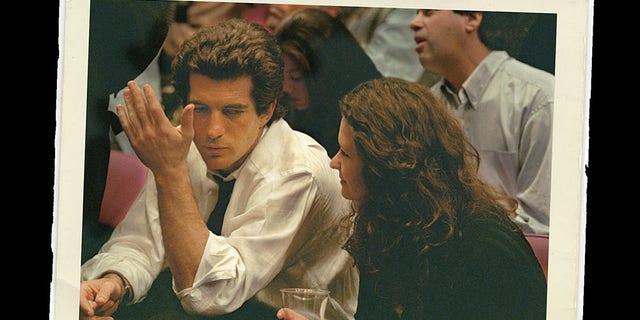 JOHN F. KENNEDY JR.'S ASSISTANT TELLS ALL
"I think it was two-fold," said Terenzio. "John had this big life. And just that alone was difficult. There were a lot of social obligations, charity obligations. Then you had the magazine and the family. So I think that was a little challenging. And I think obviously the media scrutiny… no matter how much people say 'she knew what she was getting into,' you don't know until you're in it. That was a huge adjustment for her.
"With John, he wasn't famous for something that he did... If he were an actor and he didn't want to be famous anymore, he could stop acting. But he couldn't stop being John F. Kennedy Jr."