Jimmy Fallon was asked, and passed, on Oscar host job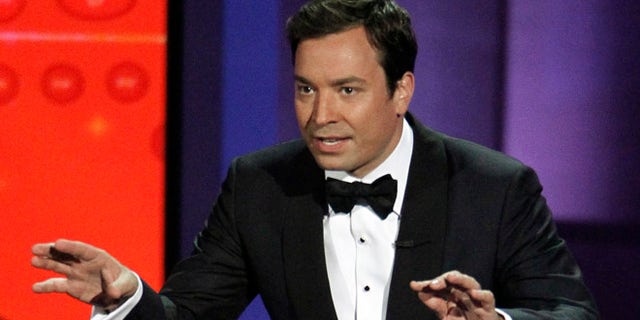 LOS ANGELES – Jimmy Fallon says he was asked to host next year's Academy Awards but declined the gig.
The talk-show host told Matt Lauer Wednesday that "it's an honor to be asked by the Academy, but it's not my year."
Fallon, who hosted the 2010 Primetime Emmys, made the remarks during a "Today" show broadcast from London.
The Academy of Motion Picture Arts and Sciences did not immediately respond to requests for comment. The organization recently elected a new president, Hawk Koch, whose responsibility it is to help select the Oscar telecast producer(s).
Traditionally, the producer(s) then choose the Oscar host. But the academy has not announced its choice for producer(s), yet Fallon's comments would suggest the process of selecting a host is already under way.
The 85th Academy Awards will be presented Feb. 24, 2013.