Jenni 'JWoww' Farley reveals she had 'mom guilt' over return to 'Jersey Shore'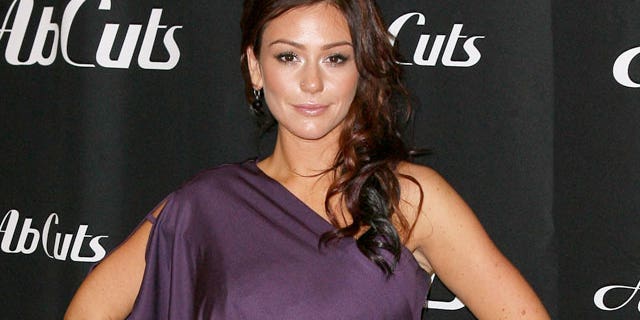 Returning to "Jersey Shore Family Vacation" wasn't an easy decision for Jenni "JWoww" Farley.
Following last Thursday's Season 2 premiere, in which the mother of two opened up about son Grayson's developmental struggles, Farley did not expect the immense support she received for sharing the story.
"Oh my God, it's been overwhelming," Farley, 32, told Page Six this week. "I never thought in a million years that by putting that out there, it would come back like this."
Though Farley did make the trip to Las Vegas, it wasn't without second thoughts of leaving behind her family, which also includes 4-year-old daughter Meilani.
"I was torn going to Vegas because I'm a mother first, and even though that's my job and I love my roommates, it was like mom guilty times one thousand. Am I going to be able to make it? Who's going to take over his [Grayson's] appointments? Am I doing the right thing? Am I a really sh---y mom for leaving him to go with my roommates, and that's where I was torn," Farley explained.
Husband Roger Mathews has been an unyielding source of support, and Farley's co-stars have also stepped up where 2-year-old Grayson is concerned.
Nicole ['Snooki' Polizzi] being my ride or die, and best friend, every other day it's, 'How is he? What's he doing? Has he said anything, done anything?' Even Deena [Cortese], the boys, everyone has been unbelievable," Farley shared.
As for Cortese, who currently has her first meatball in the oven, Farley said she welcomes any and all questions the mom-to-be may have.
"I always told her if you have any questions, I will always be there, but I never want to give you unwarranted advice, 'cause I remember people used to give it to me all the time, and I'm like, 'Relax.' With her, I'm like, 'Do you need help finding a crib? Happy to give you a contact for nursery furniture. These are the best products that helped me.'"
Cortese, 31, is expecting a baby boy with husband Chris Buckner at the end of the year.
"Jersey Shore Family Vacation" airs Thursdays at 8 p.m. on MTV.
This article originally appeared on Page Six.