Jana Kramer won't hire a hot nanny because of husband Michael Caussin's sex addiction
NEWYou can now listen to Fox News articles!
Jana Kramer forgives, but she doesn't forget.
The "One Tree Hill" actress-turned-country singer admitted she won't hire an attractive nanny because of husband Michael Caussin's history of cheating and ongoing sex addiction.
"I just don't understand some of these girls that post pictures on Care.com because I'm like, 'Don't you know the female is hiring?' I'm laughing at some of these pictures," she said on her "Whine Down with Jana Kramer" podcast.
JANA KRAMER DESCRIBES FINDING OUT ABOUT HUSBAND'S CHEATING RIGHT BEFORE GOING ONSTAGE
"This one photo was like, 'Hi, I'm 22 years old and I have perky boobs.' Like, don't post the perky boob photo. You're not gonna be hired. I'm not hiring you," she reiterated.
"The wives are hiring! I don't see a guy going on Care.com and going through the nannies," she ranted, adding, "I'm not saying post an ugly photo, I'm just saying… you should dress for the part. So, to the girls out there that are on Care.com, I wouldn't put your Instagram [profile picture] … because I'm like, no, I'm not gonna hire you, sorry."
JANA KRAMER FELT LIKE A 'FAILURE' AFTER MISCARRIAGES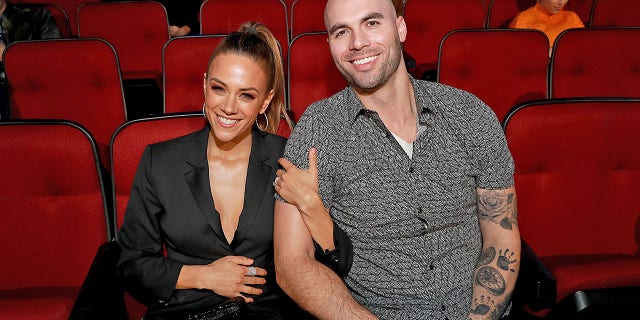 Despite Caussin's history of cheating and Kramer's evident insecurity, she insisted, "Not that I don't trust my husband… I just think it's not smart. I mean, you look at some of these nannies, and I'm like, 'Well, you kinda asked for it, she's kinda hot.' You know what I mean? You're in close quarters."
She even pointed out Ben Affleck and Jennifer Garner and Gwen Stefani and Gavin Rossdale's respective nannygate scandals, noting, "Not saying that Ben Affleck [wasn't] wrong, but you look at the nanny and I'm like, 'Well, she's really cute.' You're playing with fire. I feel like some of these girls — maybe some of those nannies like Ben Affleck's and the Gavin Rossdale's nannies — they put off more of a sexier vibe."
JANA KRAMER APOLOGIZES FOR POKING FUN AT HER HUSBAND'S CHEATING
Affleck and Rossdale were each accused of hooking up with their nannies amid their divorces from Garner and Stefani.
Kramer and Caussin separated after just a year of marriage in 2016 when it was revealed he cheated on her numerous times. He sought treatment for sex addiction. The couple renewed their vows in 2017; he admitted he had a "relapse" in 2018 but that it didn't include sex outside of their marriage. He's now one year sober.
CLICK HERE TO GET THE FOX NEWS APP
As for the aesthetic Kramer seeks from her hired help, she said she wants an older woman with experience, cracking, "I'm going for more [of an] Alice from 'The Brady Bunch.'"