'House of Cards' ending amid Kevin Spacey sexual harassment claim
NEWYou can now listen to Fox News articles!
In the wake of the sexual harassment allegation against actor Kevin Spacey, Netflix has announced "House of Cards" will be ending after the show's sixth season.
The news comes after many fans called on Netflix to pull the plug on its original series following a report from Buzzfeed News in which actor Anthony Rapp alleged Spacey, then 26, made a sexual advance on him when he was 14 years old.
The decision to conclude "House of Cards" was made several months ago, according to a person with knowledge of the situation who spoke on condition of anonymity because they were not authorized to discuss the decision.
However, a representitive for Netflix told Fox News earlier on Monday that the company is "deeply troubled by last night's news concerning Kevin Spacey. In response to last night's revelations, executives from both of our companies arrived in Baltimore this afternoon to meet with our cast and crew to ensure that they continue to feel safe and supported. As previously scheduled, Kevin Spacey is not working on set at this time."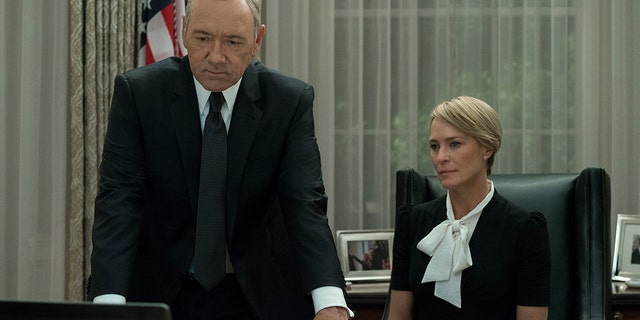 Spacey released a statement admitting he didn't remember the incident in question. In the statement, the 58-year-old star came out as a gay man.
Netflix made a big leap of faith in 2013 by making the scripted drama one of its first forays into the world of original programming. Today, Netflix is known for hit shows such as "Stranger Things," "Narcos," "13 Reasons Why," "Orange is the New Black," "Fuller House" and many more.
According to Entertainment Weekly, "House of Cards" recently began filming its sixth season. Several reports said the show was already considering making this season its last.
"[I]f I did behave then as he describes, I owe him the sincerest apology for what would have been deeply inappropriate drunken behavior"
Rapp said that in 1986, Spacey, a fellow Broadway actor at the time, invited Rapp to his apartment for a party. Later in the evening, Spacey, then 26, allegedly "picked Rapp up, placed him on his bed, and climbed on top of him, making a sexual advance," according to the Buzzfeed News report.
Rapp recalled he pushed Spacey off of him, went to a bathroom and closed the door, thinking: "What is happening?" He told Spacey he had to go home, to which Spacey allegedly asked if Rapp was "sure" he wanted to do that.
Rapp, who came forward less than a month after accusations against mega-producer Harvey Weinstein led to his Hollywood downfall, said he decided to speak out "not to simply air a grievance … but to try to shine another light on the decades of behavior that have been allowed to continue because many people, including myself, being silent."
Spacey, early Monday, tweeted that he does not remember the alleged encounter, saying it would have been over 30 years ago.
"But if I did behave then as he describes, I owe him the sincerest apology for what would have been deeply inappropriate drunken behavior," Spacey wrote. "And I am sorry for the feelings he describes having carried with him all these years."
The Associated Press contributed to this report.