Helen Mirren slams Melania and Ivanka Trump: 'There's no substance'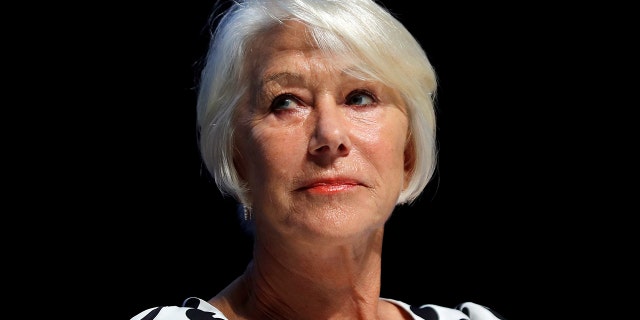 Helen Mirren isn't a fan of the current presidential administration, and she recently spoke out against the women in President Trump's life.
Speaking in the upcoming September issue of Allure magazine, Mirren refers to the current administration as a "car crash" and commented on the president's background. However, when she was asked about Trump's wife and daughter, Melania and Ivanka, she was at her most biting.
She began by admitting that she hopes the First Lady will be able to take the president down a few pegs, arguing that she's already begun.
"You look at old Mel there, and she is one of the most powerful women in the world because she could take him down. She almost did that with the hand," she said, referencing the viral moment from May in which the first lady appeared to swat her husband's hand away from her.
While her tone with regards to Melania was jovial, she had significantly sharper words for the president's adviser and daughter.
"[Ivanka] talks a good game, but there's no substance. Her book is so ignorant about how the majority of women live, talking about 'Make time for yourself to have a massage.' Puh-lease."
The London-born star goes on to voice broader complaints about both the presidential administration in general and her views on American politics and the Republican Party.
The issue hits newsstands in September.