Heather Locklear reportedly hospitalized after sister calls 911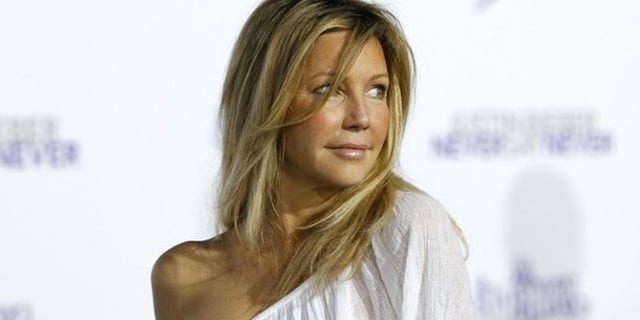 LOS ANGELES – Former "Melrose Place" star Heather Locklear was transported by ambulance to a Los Angeles hospital Thursday afternoon after her sister called 911, TMZ reported.
The call, at 2:05pm local time, was classified as a "medical emergency," with the city's fire department and the Ventura County Sheriff's Department responding.
"The person who made the call was worried about Heather's state of mind and they were afraid she was going to harm herself," a source told Radar Online.
Locklear, 50, recently called off her engagement to former "Melrose Place" co-star Jack Wagner.
On Nov. 15, a rep for Locklear revealed the actress had ended the engagement after three months because the pair needed to devote more time to their families. The couple announced they were engaged in August, after four years of on-again off-again dating.
"She is distraught over her relationship with Jack, it is on and off and it has upset her lately," the source told Radar Online. "The person called 911 because they were worried about Heather."
Locklear was previously married to Bon Jovi guitarist Richie Sambora and Motley Crue drummer Tommy Lee. She and Sambora have a 13-year-old daughter, Ava Elizabeth.
Authorities were called to Locklear's home in 2008 following a 911 call made by her doctor, who feared she may have overdosed on prescription medication -- however, it turned out to be a false alarm, TMZ reported.