Garth Brooks announces new music is coming, address controversy in Ireland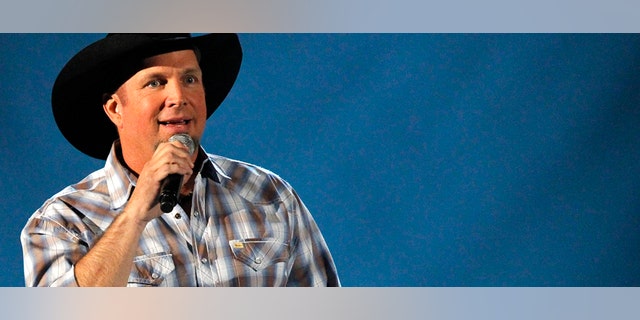 Garth Brooks announced on Thursday that after a long hiatus he would be making some new music, and during the same press conference he addressed the controversy of his five canceled concerts in Ireland.
"New music is coming," he said. "I can't tell you when. My job at this point is just to create, have fun."
As for the drama surrounding his shut down shows in Dublin, Brooks spoke extensively about the headline-making cancellations.
"In the '90s, controversy and Garth Brooks kind of found each other… [Then] you kind of knew how you got into it. Ireland, I don't have a clue," he said candidly. "[Head of concert promotions] Peter [Aiken] told me I have 100,000 people still looking for tickets. And so we talked about a second on-sale [to add additional shows], especially because of one town, Limerick… the on-sale went horribly wrong for them."
He said additional shows were added specifically "to take care" of fans in Limerick who waited on line for hours but were unable to get tickets. After the shows were added, he said he got emails and letters from ecstatic fans in Limerick.
Brooks' Ireland shows then fell apart after residents opposed his five concerts, citing an ordinance stating the Croke Park, where the concerts were set to be held, is prohibited from hosting more than three concerts per year.
When the Dublin City Council threatened to cancel two of the shows, Brooks announced he would play all "five shows or none at all." All the shows were subsequently canceled.
Several Irish politicians charged that Brooks should perform the three shows that were being permitted, but he said he chose to cancel all five shows instead "'cause you treat everybody equal."
He said the powers in charge of the shows in Ireland should simply approve all five shows be held as planned.
"With a simple yes, you can make 400,000 people happy," he said. "It's a simple yes… then go to work on never letting it happen again... If the Prime Minister himself wants to talk to me… I will drop on my knees and beg for those 400,000 people to just have fun and to come see [the shows]."