FNM Exclusive: Why Adam Duritz of Counting Crows Loves Playing Nashville — But Probably Won't Record There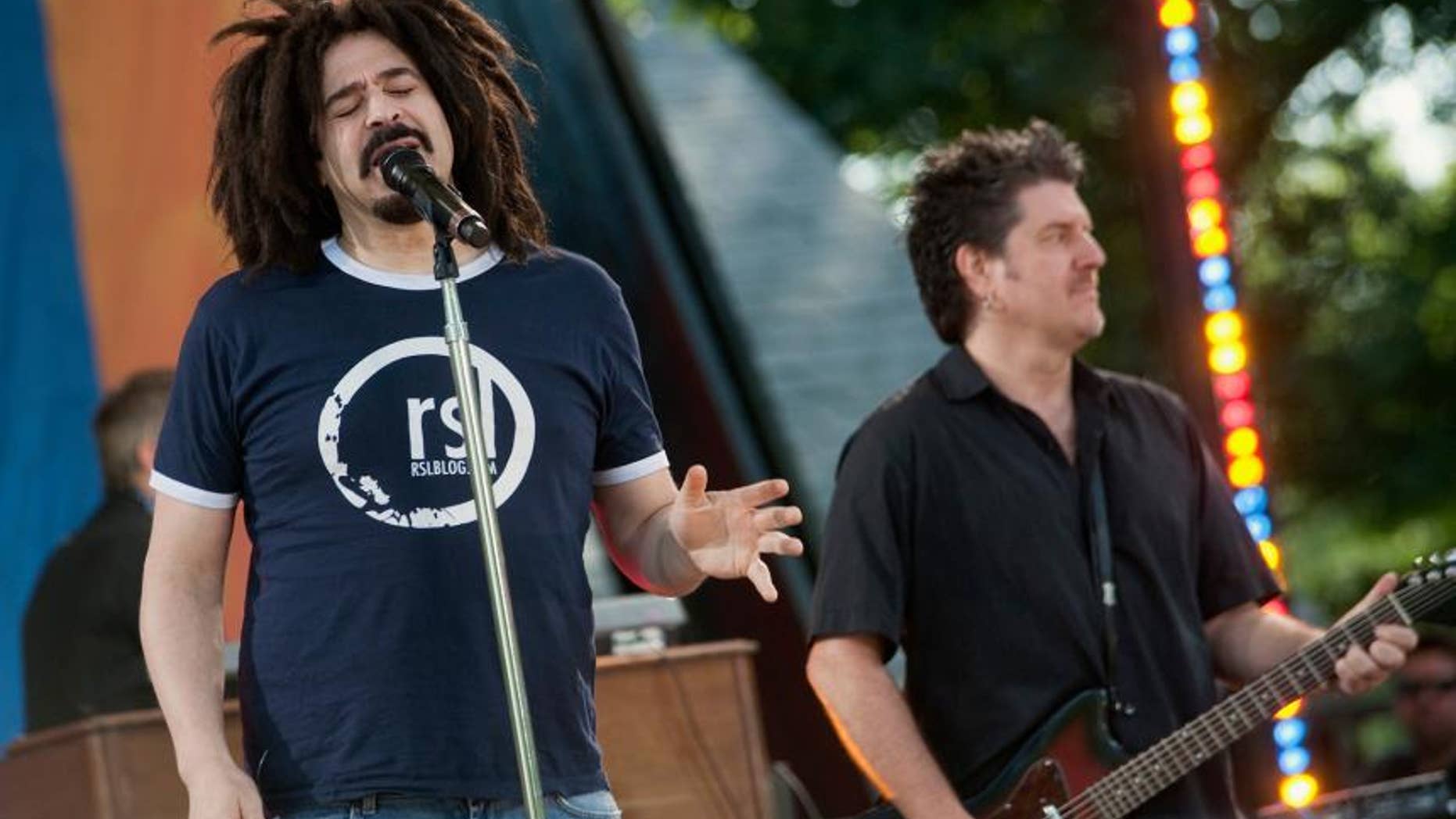 Counting Crows frontman Adam Duritz has always enjoyed playing Nashville, but don't ask him to stop and record an album in the Music City.
Duritz and his band, who are currently performing in Europe, will soon head back to the States to kick off a nation-wide co-headlining tour with Rob Thomas — which includes a final show in Nashville, But despite his love for the band's Tennessean fans, Duritz probably isn't looking to make a move to the city anytime soon.
"One thing about Nashville is it's really reasonable and there are a lot of musicians, so that's kind of a great thing." Duritz tells FNM in an exclusive interview. "But I still think it's a good place to go for the worst advice ever. Literally, the people making records in Nashville have all the worst possible advice."
While Duritz didn't exactly elaborate (we're thinking he and the band must've had a bad experience), he definitely doesn't need advice when it comes to writing a lasting song. The Counting Crows have achieved critical, commercial and creative success throughout their career, although Duritz admits that one of those definitely comes a little easier than the others.
"The biggest advice I could give anyone is to be OK with your successes being creative successes, because those are more likely to come," Duritz says. "Monetary successes almost never happen in the arts at all, you know?"
"I think, as an artist, at one point you were a kid in your bedroom writing songs," he explains. "To a certain extent, nothing really changes from that. The industry changes — as far as the way people market things and the way people sell things and the way people buy things — but you're still just a guy in a room writing songs. then going out and playing them for people. That part doesn't really change."
But one thing that will change? Duritz promises he'll get himself a nice tan by the time he hits Tennessee, because he still loves you, Nashville:
Watch the rest of Adam's interview above for more about his realtionship with Rob Thomas, then visit CountingCrows.com for tour info and tickets.