Financial Advisor to Stars Pleads Guilty to Fraud Charges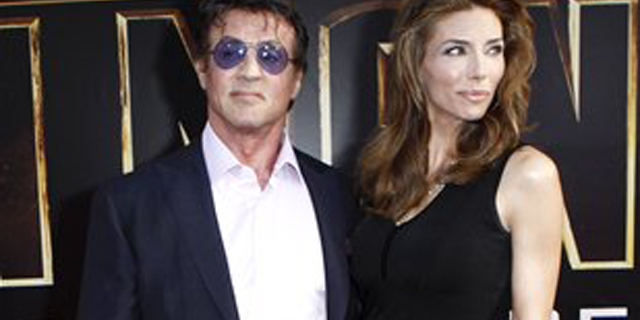 A financial adviser who has worked for Wesley Snipes, Sylvester Stallone and Martin Scorsese pleaded guilty to fraud charges Friday, admitting cheating wealthy and elderly clients out of tens of millions of dollars in what his lawyer said was a "colossal error in judgment."
Kenneth Starr, 66, stood in his blue prison uniform as he entered the plea in U.S. District Court in Manhattan to charges of wire fraud, money laundering and investment adviser fraud.
He has been jailed since his May arrest, unable to meet the terms of a $10 million bail package despite his relationships with wealthy and influential people among his roster of 200 clients.
Starr admitted committing investment adviser fraud since 2005, losing between $20 million and $50 million of his clients' money.
"I used a portion of the money for my own purposes," Starr told a magistrate judge.
Starr and prosecutors agreed in court papers filed with the plea that federal sentencing guidelines call for him to spend 10 to 12 1/2 years in prison, though he is permitted to request an alternate sentence, which defense attorney Laura Edwards said she intends to do. Sentencing was set for Dec. 15.
She said she will cite numerous charitable deeds her client has performed over decades.
"All the good hopefully will not be forgotten," she said.
Edwards said greed was not her client's motive, though she did not explain what was behind his misappropriation of his clients' money.
"He made a colossal error in judgment which he recognizes," she said, adding that he is paying "a very, very heavy price."
She said she expects to prove that an appropriate amount of restitution for her client is much less than the maximum $50 million that can be imposed.
Prosecutors say Starr diverted investors' money into risky investments — or into his own pockets — without their knowledge. In one instance, he funneled $5.75 million from the account of a 100-year-old heiress to buy a luxury five-bedroom apartment for $7.5 million without her knowledge, according to court filings. The plea calls for him to relinquish the apartment.
There's no indication Snipes, Scorsese or Stallone were victims. An IRS criminal complaint said cheated clients included a former hedge fund manager and well-known philanthropist, an actress who was a longtime friend of Starr's, a former talent agency executive and his wife and a prominent jeweler with a flagship Manhattan store. They were not identified by name.
Prosecutors say Starr's fraud was like a Ponzi scheme because he paid some early investors off with money he received as investments from other clients.
One of several bank accounts linked to Starr, whose wife is a former stripper, is held under the name "Poledance Superstar," an indictment says. The government is seeking forfeiture of that account and several others.
Edwards said her client has accepted responsibility for his crimes.
"Unfortunately, this was really a horrendous error. I'm sure he's looking back and saying: 'Oh, my God, what was I doing?'"