David Beckham announces retirement, who will take his place as sexiest athlete?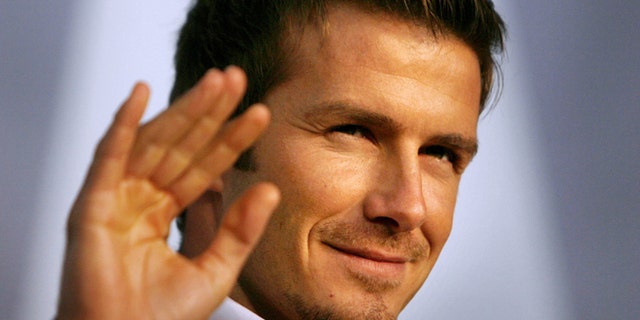 The 38-year-old British soccer star David Beckham announced he would not be returning for another season of playing for the Paris St. Germain Football club in France. After two decades of being a top athlete all over the world, Beckham is ready to trade in those cleats for some comfy retirement loafers.
His leaving the limelight begs the question, which current athlete has what it takes to replace him as the world's sexiest athlete?
SODAHEAD SLIDESHOW: Take a look at the sexiest athletes!
Many athletes have been making headlines for their athletic achievements, but a lot of these same sports stars gain media attention for simply looking so good. It makes sense after all. Their careers are built off of how fit they are. Many male athletes like soccer star Cristiano Ronaldo have tall, muscular bodies that lure fashion designers into using them as models. That's exactly what Armani did with Ronaldo, putting him in several jeans and underwear campaigns.
Female athletes like tennis pro Maria Sharapova and swim star Stephanie Rice have the perfect physical combination of looking slender and sultry, yet being quite toned. Other female athletes stand out for being prominent figures in a male-dominated sport. When we think of professional golfers, a 6'1" slender female like Michelle Wie doesn't usually come to mind. Wie has the height and build of a supermodel, as well as a gorgeous face.
Ryan Lochte is a perfect example of an athlete achieving popularity outside the sports realm with his new reality show on E! titled, "What Would Ryan Lochte Do?" Gaining reality television fame such as this could lead him to more mainstream media attention, and catapult him to the same world-wide fame that powerhouses like Beckham have achieved.
Other contenders are Nascar driver Danica Patrick, NBA player Dwyane Wade, and Olympic medalist Lolo Jones. Who do you think is the sexiest?
PHOTOS: See the latest celebrity pictures to hit the Internet.
Which sports star is the hottest?