Dark Side of Twitter: Stars blame tweets on rehab, low self esteem ... even attempted suicide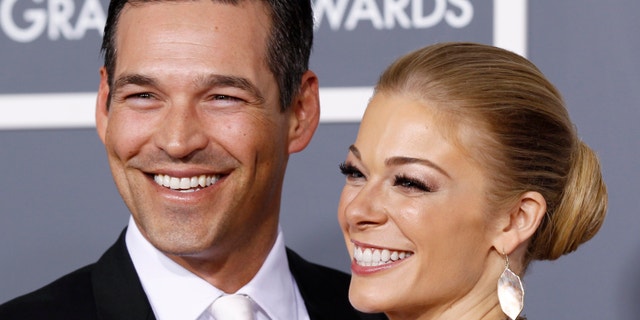 LOS ANGELES – Twitter is ruining some Twitter-obsessed celebrities' lives. Low self esteem, rehab, and even suicide attempts have been blamed on the access that the social network gives "fans" to stars.
Stars, that is, who are unable to just unsubscribe and turn it off.
Charlotte Dawson, one of the judges on "Australia's Next Top Model" was reportedly driven to attempt suicide after a relentless series of bullying tweets – including hundred of tweets encouraging Dawson to kill herself.
"Hope this ends the misery," read Dawson's last series of tweets on August 29, shortly before she was hospitalized. "You win x."
After an ugly exchange with two of her Twitter followers who supported her husband's ex-wife Brandi Glanville, country star LeAnn Rimes voluntarily checked herself into an undisclosed facility one day after her 30th birthday to "to learn and develop coping mechanisms."
"I've been built up and torn down, built up and torn down," Rimes told People magazine. "It's been difficult to tune people out, especially in the last few years."
[pullquote]
"I felt bad hearing about LeAnn Rimes – and, of course – I know Brandi," "Real Housewives of Beverly Hills" star Kyle Richards told FoxNews.com. "So, I've been watching this closely. My heart really does go out to LeAnn because I feel bad for anybody who goes through something like that. I know how bad it can make you feel."
Rimes, who has a habit of posting provocative bikini pictures of herself on Twitter, engaged with an online war with two of her followers, Kimberly Smiley and Lexi Smiley, which exploded when it went offline this past spring.
In March, Rimes had a friend connect her over the phone with the Smileys in an attempt to stop some the negative tweets. Instead, the mother/daughter duo allegedly posted excerpts from the conversation on the Internet. (It is illegal in California for a party to record a phone call without the other person's knowledge.)
On August 30, Rimes sued the Smileys for more than $25,000 in damages for painting her in a "false and negative light" and describing the "Blue" singer as "crazy and delusional."
Richards, who tweets under the handle @KyleRichards18, said she has also had first-hand experience with Twitter bullies.
"One time, someone tweeted to me, 'I hope you die of breast cancer like your mother did,'" Richards explained. "And then they started tweeting all of my children, 'I hope you die of breast cancer like your grandmother did.' Then, my husband came home and I was sobbing in front of the computer. And he says, 'You cannot look at this – who cares what these people think.' I know that logically, but still – it hurts so badly. I was so overwhelmed by thinking that there were people out there who could even talk to someone like that. It was too much for me. When it first started to happen, I would reply (to the bully) and then people would (tweet), 'Who cares, don't pay attention to that,' and logically, I know that, but it's impossible because you want to shake some sense into these people and say, 'I'm a human being, too.'"
Dr. Jenn Berman, host of VH1's "Couples' Therapy," told FoxNews.com that "Twitter is something that is definitely a topic of conversation in therapy with the celebrities that I work with – both on [my show] and in my private practice. It is painful to have people tweet cruel things at you. Celebrities are only human and nobody likes being bullied."
"I was so upset when I first heard about Charlotte Dawson," said Richards. "I was just blown away. I think that people feel that if you're in the public eye, then you're just not a human being–you don't have feelings."
Celebrities can be particularly vulnerable to bullying tweets.
"In order to be a performer, typically you have to be someone who is somewhat sensitive, creative, and you enjoy being in the public eye and getting that attention," explains Berman. "Often times, the person who likes that attention is a person who has a need to be liked and adored, and when fans are cruel, sometimes that person will try to convince them, 'I'm really not a bad person–please love me, please care about me.' It's human nature – nobody wants to be hated."
So, what's the best way to deal with online bullies?
"A lot of times when people engage in bullying behavior, they're looking for a response," Deborah Temkin, Bullying Prevention Coordinator for the U.S. Department of Education, told FoxNews. com. "If they don't receive that response, they're not encouraged to continue that bullying behavior. The best thing to do is to ignore what's going on if you are the one being bullied, and also to not encourage it if you are witnessing it. If you're seeing something happen on Twitter or something happen in real life–taking away the audience, maybe unfollowing someone or even going as far as saying, 'Hey–that's not cool. I don't appreciate what you're doing to this person.' Being an upstander, more than a bystander, is very meaningful and impactful to stopping bullying."
But despite dark side of Twitter, celebrities just can't seem to stay away.
"There have been many times where I'm like, 'I'm never looking at my Twitter again,'" laughs Richards. "But then there's also times where I have a lot of fun. I reply to almost everyone–I'll make a joke and everyone will weigh in. One night I was up laughing – my husband must have thought I was crazy. I was up laughing out loud until 1:30 in the morning with all these people on Twitter."