Who should play Anna Nicole Smith in upcoming lifetime biopic?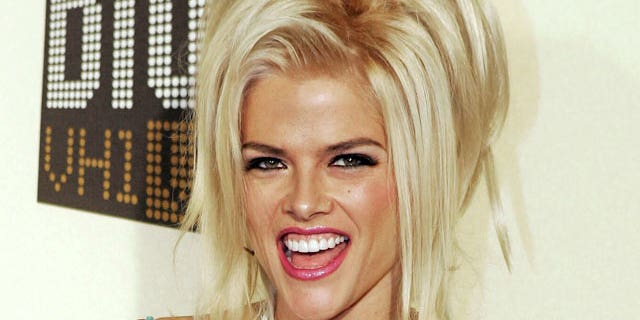 It's been more than five years since Anna Nicole Smith died an untimely death at age 39 -- which means the upcoming Lifetime biopic is long overdue.
The women's cable channel is currently casting a movie about the 1993 Playmate of the Year, TMZ reports -- and they have plenty of material to work with. Smith infamously married octogenarian business mogul J. Howard Marshall, who was 62 years her senior. After his death, she took her battle for her share of his estate all the way to the U.S. Supreme Court. Then, sadly, her son Daniel died at age 20 from an accidental drug overdose.
SODAHEAD SLIDESHOW: Who should play Anna Nicole Smith in upcoming lifetime biopic? http://www.sodahead.com/entertainment/who-should-play-anna-nicole-smith-in-upcoming-lifetime-biopic/question-3151025/
But the drama in Anna Nicole Smith's life continued long after she overdosed on prescription drugs in 2007. Two men -- her companion, Howard K. Stern and her ex-boyfriend Larry Birkhead -- battled over the paternity of Anna's young daughter, Dannielynn ... until Birkhead was finally victorious.
PHOTOS: See the latest celebrity pictures to hit the Internet. http://www.sodahead.com/topic/celebrity-pictures/
From Kate Upton to Scarlett Johansson, let us know: Who has the blonde bombshell looks -- and the moxie -- to play Anna?