'Dancing with the Stars': Zendaya is in the bottom two as finalists are revealed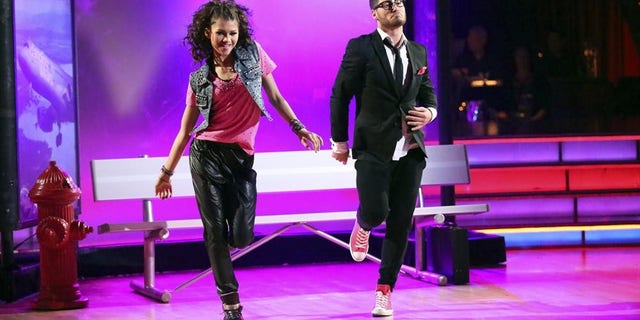 "Dancing With the Stars" is going to have one amazing finale show next week. On the May 14 show, Kellie Pickler, Jacoby Jones and Aly Raisman all sailed into the final after getting perfect scores the previous night, while original favorite Zendaya was in the bottom two with Ingo Rademacher.
Avril Lavigne & The Wanted Perform
Punk princess Avril Lavigne performed her new song "Here's To Never Growing Up" and she rocked. The Wanted also performed their new song to a beautiful contemporary dance.
Kellie Pickler Dances The Encore
Kellie finally won the encore. She and Derek Hough did a stunning Argentinian Tango, and Kellie showed everyone why she deserves to be in the final.
Ingo Rademacher Gets Eliminated
Thank goodness Zendaya made it to the final. Sadly Ingo was sent home, but he smiled and said he was happy with how far he made it.
All I can say is the final is going to be epic, and it could be anyone's game. Zendaya, Jacoby, Kellie and Aly have all been scoring 30′s and getting rave reviews from the judges, so that mirror ball trophy could be anyone's.