Corey Feldman feels no support from Hollywood peers, prepares for Lifetime film debut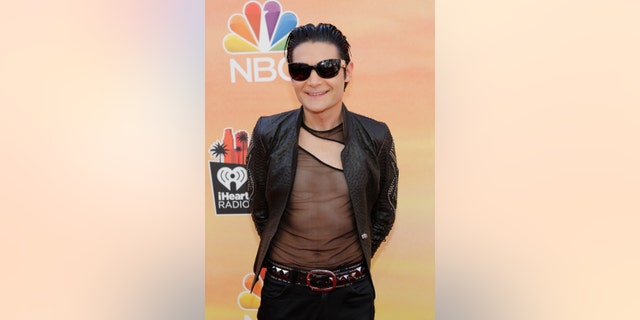 Corey Feldman has felt somewhat vindicated since his tapes featuring the actor naming Hollywood sexual predators to the Santa Barbara County Sheriff's Office in 1993 were back in December. But despite his recent victory, the former child star still feels that he hasn't received much support from peers within the entertainment industry since he spoke out with his accusations.
"I'm still shattered by the fact that I haven't had more support from my peers," he said to People in a new interview. "Fear is a monster. This is the fear that keeps the secret alive, this is the fear that keeps this whole thing going."
In October, Feldman said that he had given the names of sexual predators in Hollywood to the Santa Barbara County Sheriff's Office during their investigation into molestation charges against Michael Jackson in 1993. The Sheriff's Office denied his claims, saying they had found no record of Feldman revealing any names. But in December, just two months later, the Santa Barbara Sheriff's office discovered the tapes were sent to the Los Angeles Police Department were they were later found.
"I guarantee you that there were other kids that had these experiences. They need to stand up and use their voice," he said to People. "There are producers that know about things that happened on their sets, or agents who know things about their clients, and actresses and actors themselves—it's time to use our voices."
Following the tapes discovery, a portion of Feldman's interview with the Santa Barbara detectives was heard on a December episode of Dr. Oz.
Working to raise sexual assault awarness in the industry, Feldman is set to release a TV movie, "A Tale of Two Coreys," about the sexual abuse he experienced as a child star in January on Lifetime. In the film, Feldman cites the abuse the he and his late best friend, Corey Hiam, experienced as young child stars.
With his upcoming TV movie, which Feldman helped to produce, the actor hopes to pay homage to Hiam, who died in 2010, and to shed more light abuse in the entertainment industry – a current issue that has rocked Hollywood in 2017.
"He said, 'I want my story to be told so if anything should ever happen to me, I want you to tell my story.' I said to him, 'Why don't you just tell your story yourself?' " Feldman told People. "He said, 'I'm afraid. I can't do it. I'm not strong, but if I die, I want you to do it.' A year later he died and I was faced with that certain truth."