Conor Kennedy moves into boarding school same day Taylor Swift performs at VMAs: How can they make this work?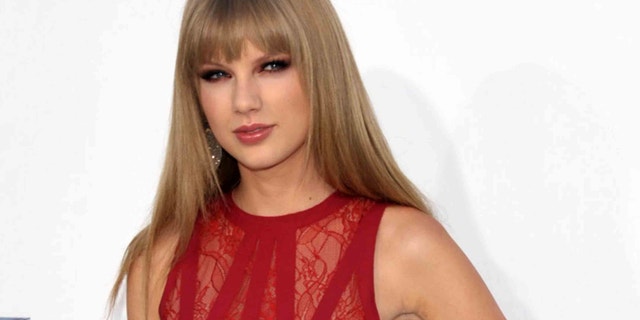 Recently, after spending a little over a week apart, 22-year-old Taylor Swift missed 18-year-old boyfriend Conor Kennedy so much, she reportedly dispatched a private plane out to fetch him and bring him to Nashville where she was busy promoting her single, "We Are Never Ever Getting Back Together."
She won't have that option for the foreseeable future, as Kennedy is moving into his prestigious Deerfield Academy boarding school on Thursday, the same day Swift will be performing at the MTV Video Music Awards. The following day, Kennedy, a high school junior, will begin classes, while Swift is slated to perform at the Stand Up to Cancer telecast.
And next week, while Swift is performing at the Citibank Hall in Brazil, Kennedy will be in a Required Senior College Advising Meeting.
And that's just the beginning of the trouble the two lovebirds will have reuniting given their very busy, and pretty much polar opposite, lives.
Let's take a look.
Kennedy's prestigious Deerfield Academy is located in Massachusetts, and prides itself in preparing its students for Ivy League colleges. The school, founded in 1797, has a rigorous academic program, requiring at least 20 hours of homework per week.
Taylor Swift lives in Nashville when she is not traveling the globe to promote her pop-country tuneful stylings.
After academics, Kennedy is required to participate in an extracurricular activity. Extracurriculars include outdoor skills like camping and canoeing, community service, acting, dancing, or participating as tech crew for the school play.
Swift is required to promote her new album, due out in October.
Deerfield provides seven sit-down family style meals a week, in which nine students and a faculty member are assigned to a table. (Gee, we wonder what Kennedy's table will talk about?)
Swift can get the best table in any restaurant in the world.
There will be opportunities for Swift to visit Kennedy, but only at Deerfield Academy. And only during restricted hours. Deerfield enforces a 9:45pm curfew for upperclassmen during the week, 11:00pm on Friday nights, and 11:30pm on Saturday nights.
Should Swift visit, David Theil, a rep for Deerfield, tells FOX411 that no harm will befall the lovebirds. "In general our campus is a very safe campus," he said.
The good news it looks like Swift may actually have some time on her hands to come visit, at least until the end of 2012. While her single "We Are Never Ever Getting Back Together" remains atop the Billboard 100 charts, her album "Red" is still a month off, and aside from some scattered appearances, she has yet to announce a full-blown tour.
Which means Thanksgiving and Christmas breaks could be like no other that Conor has ever experienced.
And he's a Kennedy.