Taylor Swift and rumored boyfriend Conor Kennedy headed for trouble, experts say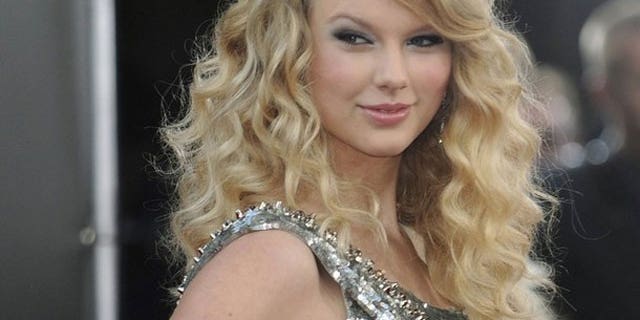 Oh, to be young and in love and moving fast.
It seems to be a pattern for country sweetheart Taylor Swift, but is her new relationship with 18-year-old Conor Kennedy an example of too much, too soon when they are simply too young?
The 22-year-old singer certainly has a track-record of skirting the line between getting close and too close.
Just weeks after her first date with Jake Gyllenhaal in 2010 she had Thanksgiving dinner with his family. Needless to say, by New Year's Eve the two had split.
Flash forward to the present and her current relationship with Conor Kennedy, who turned 18 a week before the pair were first spotted together this July.
According to People magazine, Taylor Swift just bought a home next door to Conor Kennedy's family.
Clinical Psychologist and Relationship specialist, Dr. Ann Wexler tells FOX411's Pop Tarts, "It can be dangerous when you pair the impulsivity of youth with the financial means of a mega-star. There are no natural limits to what young celebrities can do and they probably are too young to know how to limit themselves."
Although Radar Online is reporting that Swift did not buy the home on 27 Marchant Ave, which they say was purchased by a New York City hedge fund manager, it brings about more questions about the age difference of the couple.
"I think the four-year age gap between 18 and 22 is significant. He seems too young for her, given that people mature, grow, and experience so much during those four years," relationship expert and therapist Dr. Terri Orbuch, author of "Finding Love Again: 6 Simple Steps to a New and Happy Relationship," tells FOX411's Pop Tarts column.
It may not be smooth sailing for the couple as problems with living in such close proximity could be on the horizon.
Dr. Terri Orbuch warns,"Living so close to Conor may create tension and conflict for Conor and his family. Will she be invited to all family functions? Will they be able to see Conor by himself? Will Conor be caught in the middle?"
Family drama from the two has already hit the record books this week after a report from the Boston Herald revealed Taylor Swift and Conor Kennedy came sans RSVP to a Kennedy wedding over the weekend and were asked to leave by the mother of the bride.
The drama hasn't held Swift back as she proved to be close to some of the Kennedy's and held tight to Conor and his siblings during a visit to their mother's gravesite in Massachusetts.
Dr. Ann Wexler adds, "Young love is such an exciting experience because feelings are more intense and usually nobody has been hurt yet, so there are very few walls up. The other side of that coin is when young love ends, the heartache is just as intense"
It will be interesting to hear that song.
We reached out to Reps for Taylor Swift for comment but did not receive a response.