Camille Grammer to get $30M in divorce settlement with Kelsey Grammer, report says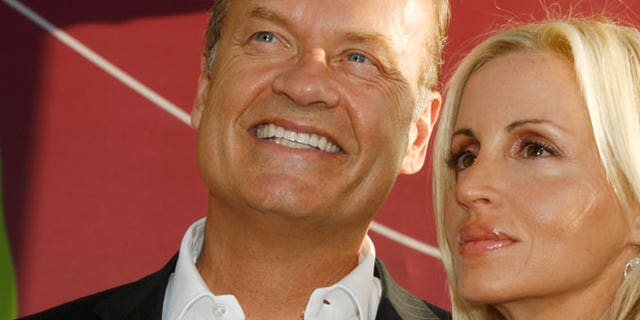 Camille Grammer will get roughly $30 million in her divorce from Kelsey Grammer.

Sources connected with the couple tell TMZ that Camille and Kelsey are "very close" to inking a property settlement agreement. We're told the total value of the assets in the marriage is around $60 million. We say "around" because a big chunk is from the three homes they own which are now on the market. They're estimating when everything is sold the pot will be around $60 mil.

Sources tell TMZ Camille will get a straight 50 percent of the assets. We're told when the couple married, Kelsey was broke. Pretty shocking, considering he had earned "Cheers" and "Frasier" money. But bad decisions and a drug problem nearly sent Kelsey to the poor house.

We're told Camille righted the ship and managed the money to where they now have tens of millions to split.