Comedian Dane Cook jokes about Colorado theater shooting in standup act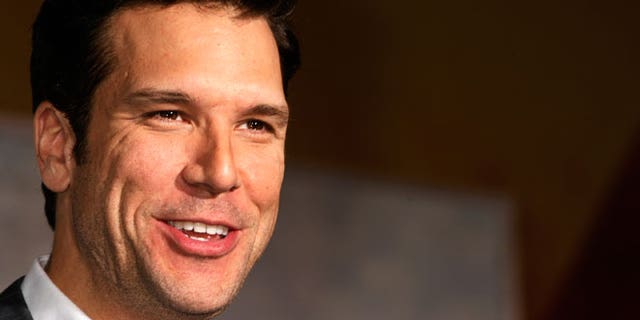 Comedian Dane Cook mocked the Aurora, Colorado theater shooting in his standup act this week that was caught on video obtained by TheDailyCaller.com.
Appearing at the Laugh Factory in Los Angeles, Cook prefaced the remarks by saying "here we go."
"So I heard that the guy came into the theater about 25 minutes into the movie," he said. And I don't know if you've seen the movie, but the movie is pretty much a piece of crap. Yea, spoiler alert."
"I know that if none of that would have happened, pretty sure that somebody in that theater, about 25 minutes in, realizing it was a piece of crap, was probably like 'ugh f------ shoot me,'" Cook remarked.
The crowd's response was a mix of groans, laughter and cheers.
Last week, Warner Bros. studios, which produced "The Dark Knight Rises" contributed money to the relief fund for the victims of the mass shooting of a midnight showing of the film, where 12 people were killed and dozens wounded.
The suspect, 24-year-old James Holmes is being held in solitary confinement, where he has been since his arrest on July 20. He made his first court appearance Monday.