Christopher Plummer on Kevin Spacey: 'The situation is very sad'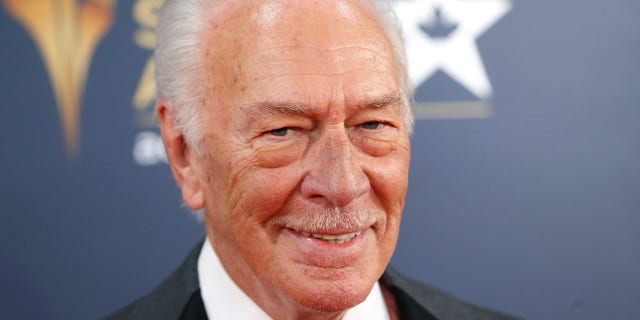 Christopher Plummer said he wasn't really replacing Kevin Spacey in "All the Money in the World" and called the allegations of sexual misconduct against the 58-year-old actor "very sad."
Plummer, 87, spoke to Entertainment Tonight at the Sunday premiere of his upcoming film, "The Man Who Invented Christmas," about taking over Spacey's role as J. Paul Getty — a last-minute recasting by director Ridley Scott despite its December release date.
"It isn't replacing. In a funny way it's starting all over again because it's going to be different, naturally," Plummer said.
"The situation is very sad, because he's such a talented guy. The whole circumstance is sad," he added. "But I've got to forget that and go and do it, because it's a very well written script and Ridley has been very good."
Plummer revealed he was in talks to be cast as Getty before Spacey was ultimately selected for the role. He admitted it was "quite a push" to have the film ready for the Dec. 22 release date, but said it was a "great classic role."
"It's a great classic role. He's a wonderful villain and then he's a heart of gold suddenly," Plummer said. "It couldn't be better!"
Reshooting the scene is expected to cost $410 million and take eight to 10 days, Variety reported. Filming for "All the Money in the World" is expected to begin next Monday, Plummer told Entertainment Tonight.
Spacey was dropped from the film last week after increasing number of sexual assault allegations against him. He was knocked from a number of projects, including Netflix's "House of Cards" where he played Francis Underwood for five seasons.