CBS anchor Gayle King calls on network to release findings of Les Moonves sex misconduct probe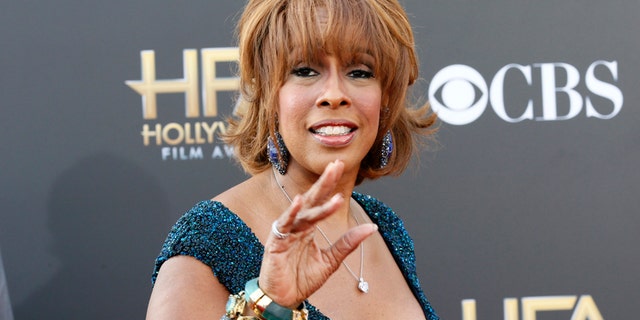 NEWYou can now listen to Fox News articles!
CBS morning show star Gayle King on Tuesday called for her network to release the findings of an investigation into the sexual misconduct accusations made against now-former CEO Les Moonves, who stepped down on Sunday amid a new batch of sleazy allegations.
CBS has announced an investigation into whether or not Moonves was terminated with cause and the results will ultimately determine if he walks away with $120 million that is currently being held in a grantor trust. If it were up to King, the results would be made public.
The "CBS This Morning" co-host said she is "sick of the story and sickened by everything that we keep hearing" before stressing the importance of transparency. She asked her colleagues, "How can we have this investigation and not know how it comes out?"
The rhetorical question was followed by King explaining why she thinks executives at her company need to reveal whatever the investigation turns up.
"Moonves has been on the record, he says, listen, he didn't do these things, that it was consensual, that he hasn't hurt anybody's career. I would think it would be in his best interests for us to hear what the report finds out," King said.
King, who was not on her show Monday – the first episode since Moonves stepped down – because of pre-planned travel, joined a variety of CBS on-air personalities to chime in on the scandalous situation.
"On the other hand, you have women who are coming forward, very credibly talking about something that's so painful and so humiliating. It's been my experience that women don't come out and speak this way for no reason. They just don't. They just don't do it," King said. "And so I don't know how we move forward if we don't – we at CBS – don't have full transparency about what we find."
CBS did not immediately respond when asked if the investigation findings will be made public. It should be noted that CBS public relations executives distributed King's comments to media members, so it's not a talking point the network is hiding from.
The embattled Moonves resigned on Sunday after at least 12 women came forward to accuse him of sexual misconduct in a pair of New Yorker articles authored by Pulitzer Prize-winner Ronan Farrow. The second of Farrow's bombshells was published on Sunday, hours before Moonves stepped down.
Moonves' future at CBS came into question in July, when Farrow published an exposé in The New Yorker detailing allegations from six women. This week, multiple news outlets reported that Moonves was negotiating a possible exit with independent directors of CBS' board.
Then on Sunday, The New Yorker published claims against Moonves by six more women. Some alleged he forced them to perform oral sex on him, forcibly kissed them, exposed himself to unwilling participants and put the careers of those that rebuffed his advances in jeopardy.
Moonves' departure isn't the first time "#MeToo" has touched the Tiffany Network. King's former co-host Charlie Rose was accused of sexual misconduct by 27 women, 14 of whom worked with him at CBS. He was fired by CBS and PBS late last year.