Carrie Underwood on marriage to Mike Fisher: 'God put us together'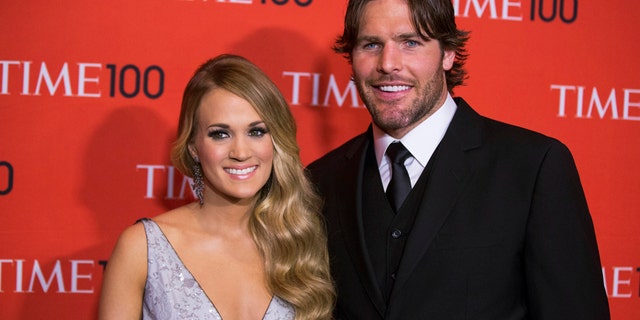 After six years of marriage, Carrie Underwood and husband Mike Fisher are still very much in love. On Sunday, the superstar posted a photo of herself and Fisher on their anniversary in beautiful Mexico, holding hands and looking truly happy together.
Underwood doesn't take marriage lightly, and the caption on the photo is a testament to that. "I meant it then and I mean it now," she writes of her vows. "God put us together and continues to bless our marriage."
She goes on to express her thankfulness for their son Isaiah and her excitement for their future together.
Though Underwood and Fisher both have hectic schedules — she as a country icon and he an NHL player — they always find time for family as well as romance, though it may look different after six years. Underwood has said for her, it's the little things that keep the spark lit in her relationship.
More From Taste of Country
"I'm the kind of person that's like, 'Aw, you changed the light bulb in the bathroom. Thank you.' Or 'You took the trash out. Aw.' 'Oh, my gosh, you emptied the dishwasher, yay! I don't have to do it now," she tells People. "I like that stuff. Everyday stuff."
When it comes to romance, Underwood says she just wants time with her beau — a sentiment reflected in her song "Heartbeat." "I'm the kind of person, I just want to be alone with him, and be one on one," she shares.
The couple are enjoying their time to do just that on a well-deserved vacation to Cabo San Lucas, something Underwood told Extra she hoped to do this summer.
"I think we're going to try and take a vacation this year," she said earlier this year. "It's been a couple of years since we've gone anywhere, so we deserve that. We just like to relax. Give us a beach somewhere, a lake, we're good, we're easy to please."
She's not above a little less glamorous vacation, though. One day she says she hopes to do a road trip with her boys. "I have some future plans for an RV [trip] for sure … We will be taking some summer drives," she adds.