Cameron Diaz and Benji Madden get married, say they are happy to 'begin new journey together'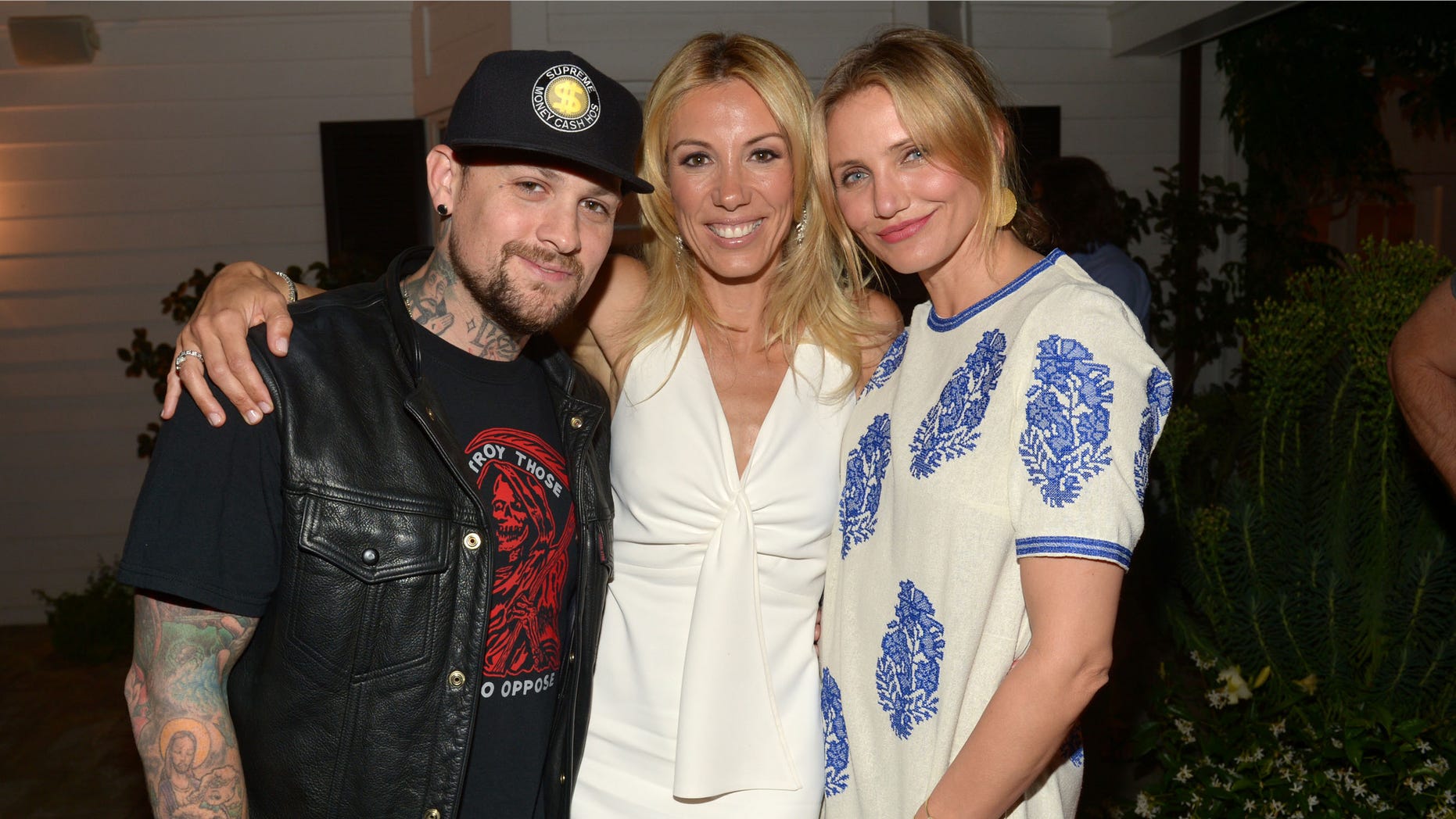 Cameron Diaz and Benji Madden have made it official.
The pair, who has been dating since May, tied the knot Monday evening in an intimate ceremony with friends in their home in Los Angeles, a rep for the couple confirm.
"We couldn't be happier to begin our new journey together surrounded by our closest family and friends," the couple said in a statement to People.
Earlier in the day, it was reported the ceremony was in the works with the couple hosting an intimate rehearsal dinner on Sunday night. Catering trucks were spotted around the couple's Beverly Hills home and a massive tent was set up in the backyard.
About 100 guests attended the Monday-night ceremony, which was held inside before the reception moved to the yard, according to E! News.
Actress Drew Barrymore and Madden's sister-in-law Nicole Richie, who introduced the couple, were reportedly among the bridesmaids while Madden's nephew Sparrow served as ring bearer, according to several reports.
The celebrity guests at the wedding included Gwyneth Paltrow, Reece Witherspoon, Samantha Ronson, Jeffrey Katzenberg and Robin Antin.
"It was a big wedding, but they still managed to make it feel very personal. Only their families and very special friends attended," a source told People. "It all felt very down-to-earth and sweet. Guests arrived smiling and almost seemed giddy. Everyone was excited to be a part of the wedding."
Diaz, 42, and Madden, 35, began their whirlwind relationship in May. They became engaged in December.
The "Annie" actress previously dated baseball player Alex Rodriguez, Matt Dillon, Jared Leto and Justin Timberlake. Madden had relationships with Sophie Monk, Paris Hilton and Holly Madison.
Monday's nuptials mark the first marriage for both of them.