Bruno Mars: "I'm Not Gonna Preach I'm a Role Model"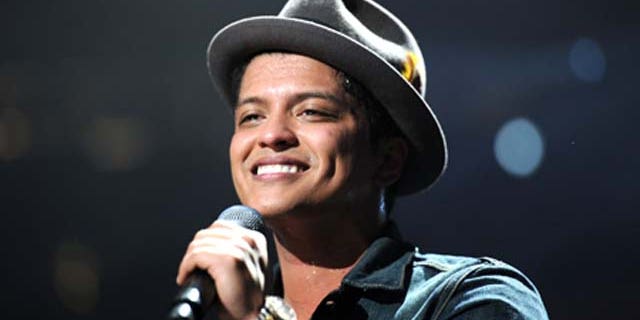 Bruno Mars is no role model.
At least that's what the star says in GQ's April 2011 issue.
"I keep it real," Mars told the magazine. "I'm not gonna preach that I'm a role model. I'm a f****** musician!"
Mars, whose real name is Peter Gene Hernández, was caught red handed last September and busted for cocaine possession at the Hard Rock Hotel and Casino in Las Vegas.
He plead guilty to the charge in February and was fined $2,000 as well as assigned community service hours and drug counseling in Los Angeles.
Looking back on the incident now, the singer reflects on what to do:
"I've learned people are watching," Mars told GQ. "So don't do nothing stupid."
With chart breaking songs such as "The Way You Are," and "Grenade" Mars is on the fast track already becoming a Grammy-award winning household name.
"The last few months… it's been a rocket…to Mars!" Zing!" said Mars in the interview.
The Hawaii native added that his "jump shot sucks" and that singing is his plan A, B, C.
You can reach Alexandra Gratereaux at: Alexandra.Gratereaux@foxnewslatino.com
Or via Twitter: @GalexLatino
Follow us on twitter.com/foxnewslatino
Like us at facebook.com/foxnewslatino