Bradley Cooper received advice from Jennifer Lopez before Lady Gaga Oscars performance
Leave it to "Jenny from the Block" to calm Bradley Cooper's pre-performance jitters.
Jennifer Lopez revealed on Instagram Live Sunday night she gave Cooper a pep talk before he took the stage to perform "Shallow" with Lady Gaga at the Oscars.
"He seemed a little nervous," Lopez said while sitting in the car with her boyfriend Alex Rodriguez after the awards show. "I just whispered, I said, 'The song is so beautiful. When they hear the first few notes, they're going to start applauding. So don't worry. Just deliver the song.'"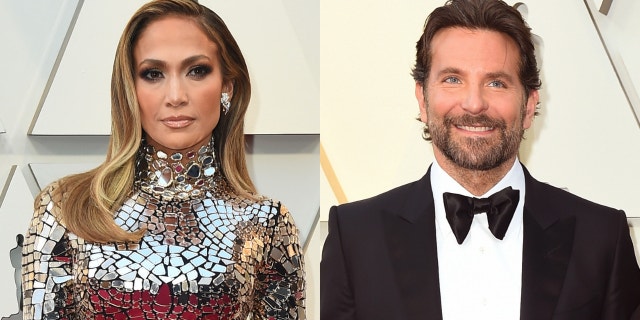 Lopez said Cooper responded to her advice by saying, "'I got it, I got it, OK.'"
BRADLEY COOPER, LADY GAGA OSCARS SAGA CONTINUES AS ACTOR'S EX HITS BACK AT CRITICS OF HER 'HA' REACTION
The "A Star Is Born" co-stars' performance became one of the most memorable moments of the night. Cooper and Gaga received praise from fans and celebrities, including Lopez, who called the duet "amazingly beautiful, intimate."
But some said the chemistry between Cooper and Gaga came off a little too hot and heavy, speculating whether the co-stars were having a secret romance — despite Cooper having a longtime girlfriend, 33-year-old Irina Shayk, who is also the mother of his child.
Others in social media did want the pair to share a kiss at the end of the performance, when Gaga and Cooper belted out the last few words with their heads touching and eyes closed.
CLICK HERE TO GET THE FOX NEWS APP
Gaga, who recently called off her engagement to Christian Carino, addressed the "special" moment she shared with Cooper on Monday in a tweet.
"Nothing could be more special than sharing this moment at the Oscars with a true friend and artistic genius," the singer tweeted.