Best Kids Movies That Are Really for Grown-Ups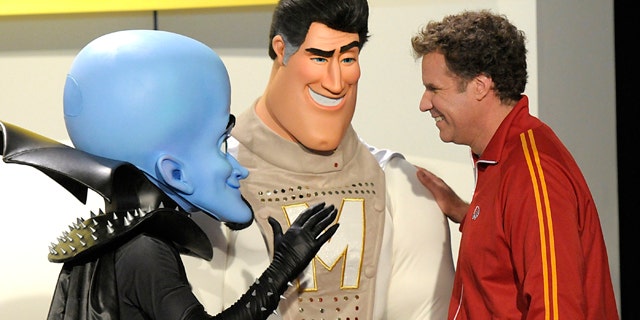 NEWYou can now listen to Fox News articles!
"Megamind" continued to outsmart the box office this weekend, raking in more than $30 million to maintain the top spot in theaters for the second week in a row, according to studio estimates.
But this is not just another superhero movie. As the New York Times puts it, the Will Ferrell film is a "witty 3-D animated deconstruction of superhero movies" -- and Ferrell's Megamind character is "a comic antihero for the age of the geek."
In other words, there's enough going on upstairs in this DreamWorks Animation 3-D comedy to please the whole family.
SODAHEAD SLIDESHOW: See the best kids movies that grown-ups love too.
"Up until 'Megamind' the marketplace was virtually devoid of any family films," Hollywood.com analyst Paul Dergarabedian told the Associated Press. "The R-rated films were dominating: You had 'Paranormal Activity 2,' 'Saw 3-D,' 'Jackass 3D.' Then there was a plethora of adult-oriented dramas: 'Secretariat,' 'The Social Network,' 'Hereafter,' all those films."
And while mom and dad were psyched to hear the voices of Brad Pitt and Tina Fey, the kids were all about the 3-D.
"Kids love the gimmicky thing," Dergarabedian said.
But "Megamind" is not the first kids movie to reach out to the people who paid for the tickets.
From "Up!" to "WALL-E," what's your favorite kids movie that a grown-up can love too?