Anthony Bourdain's 'crazy' love for Asia Argento worried his circle of friends: report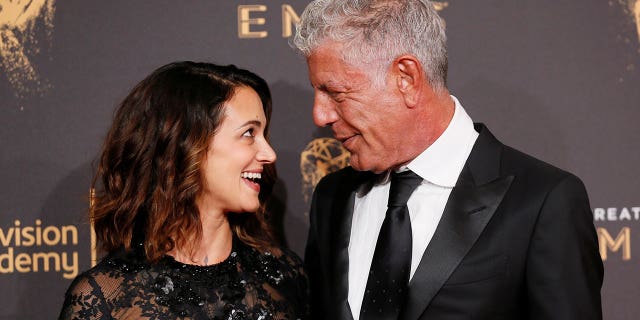 Though some things about Anthony Bourdain's sudden death remain a mystery, one thing that is certain was the food connoisseur's love for Italian actress, Asia Argento. But his passionate love for Argento reportedly had some of Bourdain's friends a little concerned.
The "Parts Unknown" host and Argento met in 2016 during a taping for Bourdain's show and officially began dating a year later.
According to People, a friend of Argento's recently revealed to the publication that Bourdain was "madly in love" with the Italian actress, describing him as "a teenage boy just absolutely lovestruck."
"He would have done anything for her, and that was a little red flag for some of his friends," the source told People. "Like, he was crazy in love with her, crazy being the keyword."
The insider added, "That being said, none in our circle of friends knew he was struggling in any life-or-death way. Honestly, I don't think anyone knew. I don't think Eric [Ripert] knew the depths of his pain."
The friend then admitted that chef's sudden death was just as surprising to them as it was to the rest of the world.
"The shock of Tony's death is almost as profound as the pain," the source explained. "Even his closest friends are still waiting for some mystery to be uncovered," they added. "We knew his nerves were shattered a little; his marriage had fallen apart, he was way, way overworked and overdriven, but unstable. No one had a clue."
Bourdain got together with Argento a year after splitting up from his wife, Ottavia Busia, who he shared an 11-year-old daughter with. And though the chef told people that he didn't think he would marry again, he hadn't dismissed the idea of a future with Argento saying he was open to eventually living with the actress.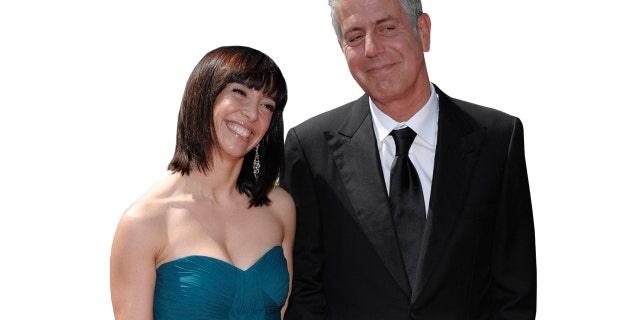 In February, the TV host also revealed in an interview with People that he had contemplated suicide before but said he would "at least try to live" for his daughter.
"There have been times, honestly, in my life that I figured, 'I've had a good run — why not just do this stupid thing, this selfish thing… jump off a cliff into water of indeterminate depth,'" he said. "In retrospect, I don't know that I would do that today — now that I'm a dad or reasonably happy."
Bourdain was found dead in his hotel room in France on June 8.
Argento said in a statement on Twitter hours after his death was announced, "Anthony gave all of himself in everything that he did. His brilliant, fearless spirit touched and inspired so many, and his generosity knew no bounds. He was my love, my rock, my protector. I am beyond devastated. My thoughts are with his family. I would ask that you respect their privacy and mine."
According to People, Argento worked with Bourdain on his CNN series and is said to have directed an upcoming episode of the show which is set in Hong Kong.