Aniston, Angelina, Parker, Oh My! Which High-Paid Actress Gets Worst Reviews?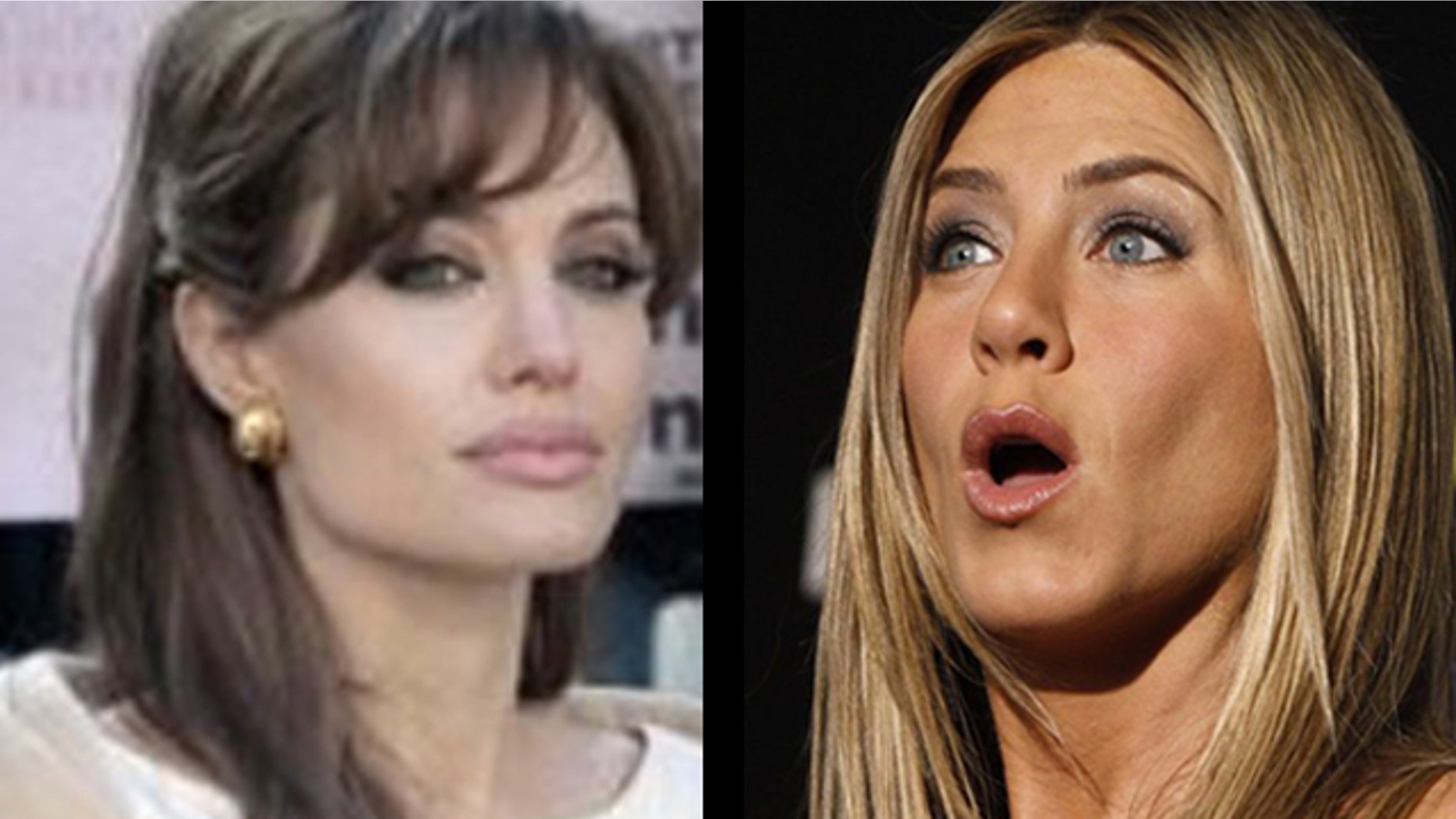 You'd think the highest paid actresses would be in the best movies, right?
Wrong.
FOX411's Pop Tarts column has done a survey of the top five highest paid actresses' movies reviews over the last decade, 2001-2011, and the results are sure to send shock waves through Hollywood!
According to Forbes magazine, Angelina Jolie is the world's highest paid movie actress, having earned an estimated $30 million between May 2010 and May 2011, commanding as much as $20 million per project.
So how have critics responded to her flicks?
The leading film review aggregator site, Rotten Tomatoes – which keeps track of all film reviews and tabulates a final percentage as either "fresh" (above 60 percent) or "rotten" (below 60 percent) – shows that recently, Jolie is on a roll. The Oscar winner's latest release "Kung Fu Panda 2" earned 82 percent, "Salt" came in at 62 percent, and "Wanted" scored 71 percent in the "Tomatometer." The lone stinker was 2010's "The Tourist," which scored just 19 percent. However, between 2001 and 2006, Jolie starred in a succession of scorned flicks including "Beyond Borders" at 14 percent, and "Lara Croft Tomb Raider" at 19 percent.
Jolie's average RT score over the decade? 47 percent.
Sarah Jessica Parker, who also earned an estimated $30 million over the past year, would kill for a 47 percent. In fact, she hasn't had a film with a positive rating since "State and Main" in 2000. "Sex and the City 2" scored just 15 percent, "Did You Hear About the Morgans?" received 12 percent, and "Smart People" swooped in at 50 percent.
Carrie Bradshaw's average RT score this past 10 years? 36 percent.
The third highest-paid actress in Hollywood is one Jennifer Aniston, who lso just happens to be Angelina Jolie's blood rival. Aniston banked a cool $28 million this past year – but she may just be in it for the cash considering her movie selection. Out of the 16 films the former "Friends" star has acted in over the past decade, only four have managed to make the "fresh" meter. Most recently, "Horrible Bosses" did pretty well with 69 percent, but prior to that, "Just Go With It" earned 19 percent, "The Switch" scored 52 percent and "The Bounty Hunter" earned a dismal 7 percent.
Her RT average: 42 percent.
Next up is America's sweetheart Reese Witherspoon, who took home the Best Actress Academy Award in 2005. According to Forbes, she also took home $28 million in earnings between 2010 and 2011. Her film projects over the last decade haven't wowed critics either, with only four in 13 given a thumbs up. However, the majority of Witherspoon's projects managed to hover around the mid-mark. "Water for Elephants" just made the cut at 60 percent, the romantic comedy "How Do You Know" accumulated 31 percent, "Monsters vs. Aliens" earned 72 percent (and all she did there was provide her voice), "Four Christmases" came in at 26 percent, and "Rendition" got 46 percent.
Reese's average: 53 percent.
Which leaves us with longtime golden girl Julia Roberts, who earned an estimated $20 million this past year. While her latest slew of projects including "Larry Crowne," "Valentine's Day," and "Eat, Pray, Love" were all deemed dismally "rotten," movies like "Duplicity," "Charlie Wilson's War," and "Charlotte's Web" all made the grade.
The Pretty Woman's RT average? 55 percent! Making her movies the least despised of the Top 5 highest paid actresses!
Congratulations Julia. And Sarah, don't give up! We actually have an idea: do a movie remake of your classic show "Square Pegs." You were awesome in that.