Amanda Bynes spotted driving, smoking strange pipe on suspended driver's license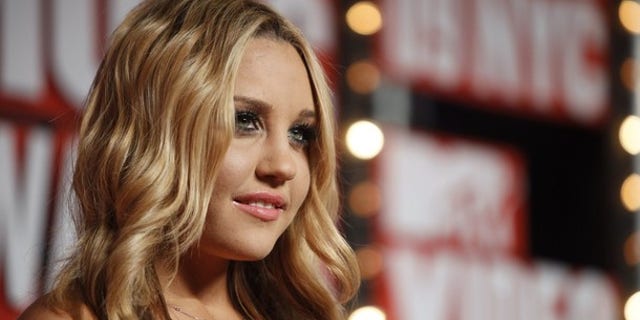 Amanda Bynes was driving aimlessly for hours Tuesday while smoking out of what appears to be a marijuana pipe and tooling around Los Angeles on a suspended license, TMZ reports.
The photos -- obtained by TMZ -- show Bynes taking multiple hits out of a pipe that is designed to look like a cigarette lighter in your car.
In one shot, you see what appears to be remnants of marijuana in a cup holder. Some of the nugs appear burnt -- as if they had already been smoked.
The car is a mess. Trash is strewn everywhere. There are stains on the seat, empty bottles, dog hair and various other items.
Bynes started her journey at Baja Fresh in the San Fernando Valley, where she smoked from the pipe in the restaurant parking lot and ate tacos. She then went to a spa, where she spent three hours. TMZ was told Bynes then drove without purpose for several hours, sometimes cutting off other drivers and violating various traffic laws. Amanda ended up at Home Depot, where she again took a hit from the pipe in the parking lot.
Driving around aimlessly isn't illegal, unless your license is suspended, and Bynes' is. She was charged earlier this month with two counts of hit-and-run after allegedly smashing into a car and fleeing the scene, twice.
If convicted on both counts, she faces up to a year in jail.
TMZ broke the story that prosecutors recently reopened Bynes' hit-and-run case from back in April because the actress was accused of yet another hit-and-run last month.
As for the second alleged incident, we're told the "smoking gun" for detectives was that the damage to the victim's car matched the damage to Amanda's.
She's due in court September 27th.