Supermodel Milla Jovovich Longs to play Jonah Hill's love interest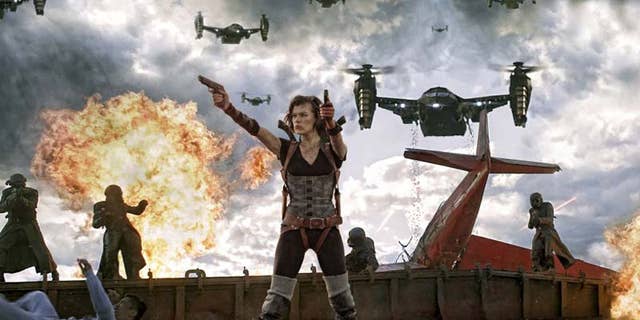 LOS ANGELES – She's warm, gorgeous and charming, but it seems Milla Jovovich – once the highest paid supermodel in the world, who has since attracted quite the sci-fi fan base as the star of the "Resident Evil" franchise – can't scoop a role in a romantic comedy.
But that won't stop the 36-year-old beauty from dreaming about her ideal on-screen love interest.
"I would do a rom-com with Jonah Hill, he is awesome, hilarious and I love him. I think we would have great chemistry," she enthused to FOX411's Pop Tarts column. "Unfortunately, I don't think it will happen. Nobody is going to hire me to do a rom-com."
So for the time being, Jovovich is content with fighting off killer zombies in the forthcoming "Resident Evil: Retribution," the fifth installment in the famed film series. And she's pushing for more attractive co-stars.
"I feel like there are definitely not enough hot, young female zombies. We had one in the last movie, Japanese pop star Mika Nakashima," Jovovich continued. "I said we had to make her super beautiful because we hadn't really seen a hot zombie, everything I thought I knew about zombies I had to throw out the window."
Jovovich also said the end is drawing near for the popular "Resident Evil" series.
"If we get a chance to make a sixth one, it would be closure for the franchise," Jovovich added. "I want to see how it ends!"
"Resident Evil: Retribution" opens in theaters September 14.