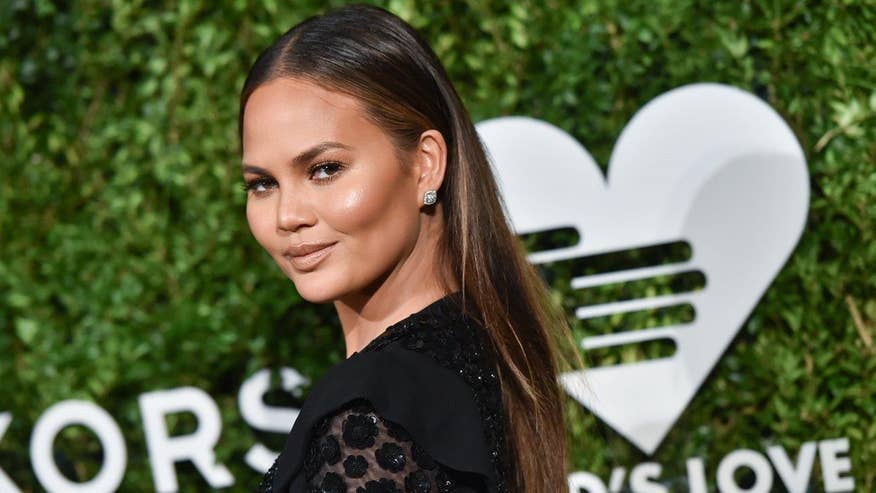 Whoa, mama.
Chrissy Teigen has been a Sports Illustrated Swimsuit issue staple since she made her debut in 2010 as "Rookie of the Year," so it only made sense that she would flaunt her famous assets in this year's issue. Except this time, the 31-year-old model and wife of singer John Legend is revealing something completely different.
Teigen flaunted her post-baby body for the first time in the 2017 SI Swimsuit issue, which is less than one year after giving birth to now 10-month-old daughter Luna.
"It's been awhile since I've done anything swimsuit," the first time mom explained in the "Making of Sports Illustrated Swimsuit 2017" clip, which is scheduled to air exclusively on DIRECTV NOW in mid-February. "I haven't shot since baby. But of course you know that [SI Swimsuit editor] MJ [Day] and everyone at Sports Illustrated in general is going to embrace your body no matter what's happening and embrace the changes."
Day also stated that while Teigen was initially hesitant about getting back into a bikini, she soon felt comfortable in her own skin.
"She showed up telling me she would only shoot one pieces, and if I could throw a blanket over the top of her, that would be great," said Day. "I think she surprised herself on this trip, because I don't think she was seeing herself quite the way we were seeing her."
Teigen agreed.
"MJ's right, and I don't want to say this to her, but the tinier the suit, the smaller and hotter you look. Ugh, I hate that. I hate that she's right!"