Zimmerman's Academic Records Released in Botched Evidence Dump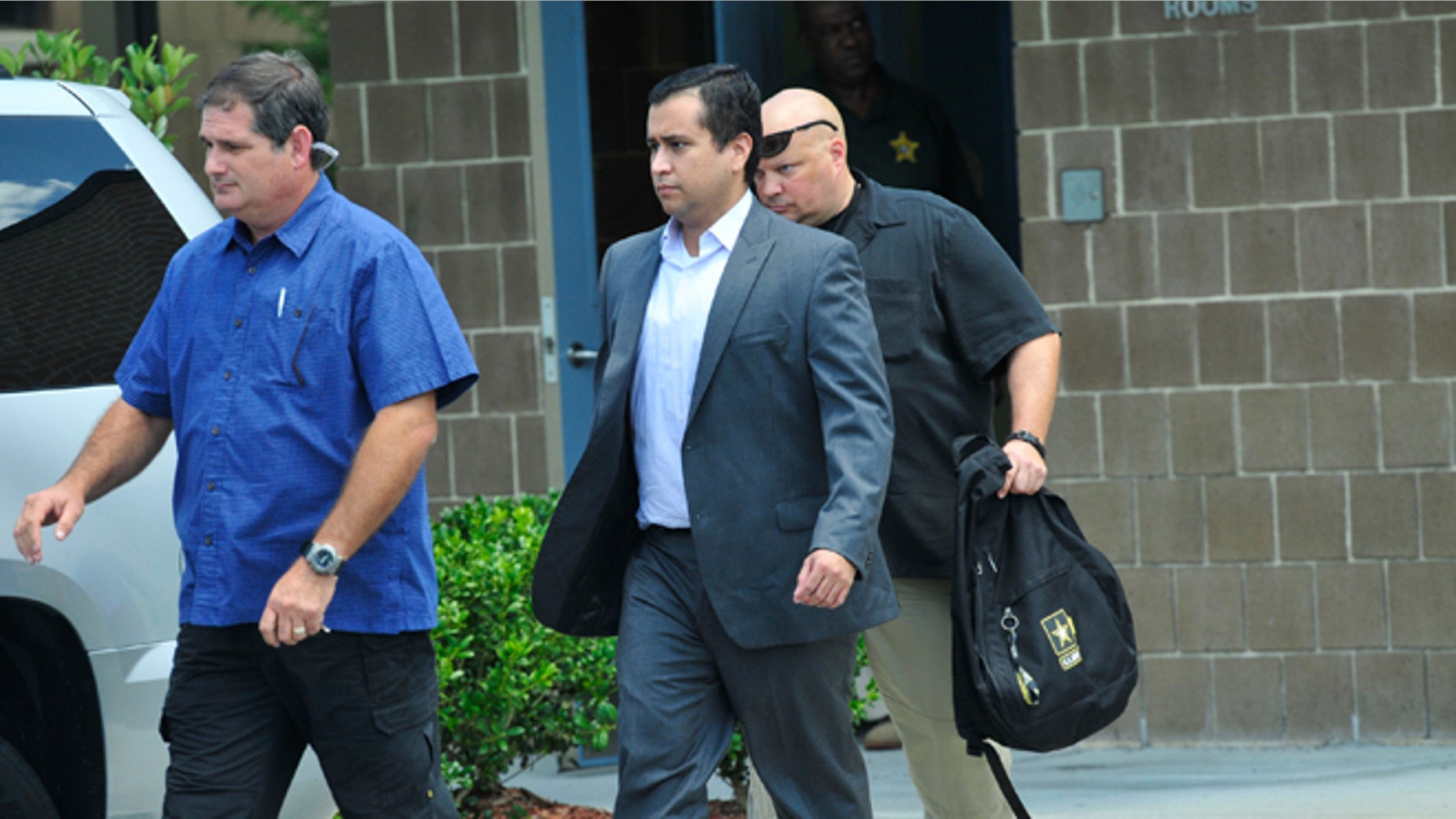 A botched evidence dump in the Trayvon Martin case revealed that George Zimmerman struggled in both high school and college to maintain decent grades.
While earning high marks criminal litigation and criminal investigation, the former neighborhood watch volunteer earned abysmal grades in his high school math, science and Spanish classes – despite the fact that his mother is Peruvian.
According to transcripts released Thursday, Zimmerman received a C in a criminal justice class called "Evil Minds, Violent Predators," but scored lower grades in Introduction to Criminal Justice and in a Juvenile Delinquency course at Seminole State College.
The accused killer was on academic probation at the time of shooting and was soon expelled from the school following the uproar after the killing.
Despite solid grades of an A in criminal litigation and a B in criminal investigation, Zimmerman's grade point average was dragged down by terrible grades in his math and science classes, including a pair of Fs in two algebra classes.
Along with the release of his academic transcripts, the botched evidence dump included a photograph of the slain 17-year-old, the New York Daily News reported.
The tabloid added that it has chosen not to publish the post-mortem photo.
The evidence dump comes the same day as the announcement by Zimemrman's lawyer that he plans to use Florida's "stand your ground" law to convince the court to drop second-degree murder charges against him.
The hearing to reconsider the charges, which likely won't take place for several months, will amount to a mini-trial involving much of the evidence collected by prosecutors as well as expert testimony from both sides. Although the posting did not say so, legal experts say it's likely that Zimmerman himself would testify since he is the sole survivor of the Feb. 26 confrontation.
"Most of the arguments, witnesses, experts and evidence that the defense would muster in a criminal trial will be presented in the 'stand your ground' hearing," said the statement posted on Zimmerman's official defense website.
Under the law, Circuit Judge Kenneth Lester can dismiss the charges if Zimmerman conclusively shows he fatally shot Martin because he "reasonably believed" he might be killed or suffer "great bodily harm" at the hands of the unarmed teenager. The law also says a person has no duty to retreat in the face of such a threat.
The Associated Press contributed reporting to this story.
Follow us on twitter.com/foxnewslatino
Like us at facebook.com/foxnewslatino