Zanzibar president urges action after acid attacks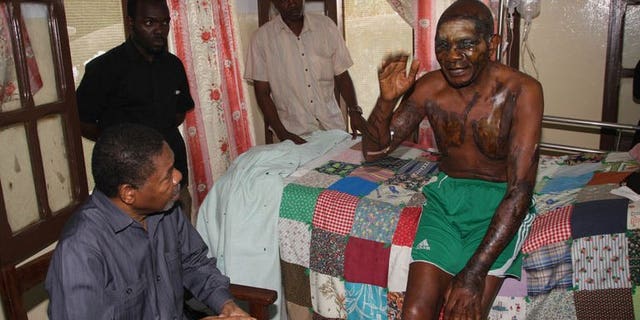 ZANZIBAR, Tanzania (AFP) – The president of Zanzibar on Saturday urged islanders to mobilise in the wake of two attacks that have seen British tourists and a Catholic priest doused with acid.
"We cannot continue living in fear and have people being targeted by thugs using acid," said Ali Mohammed Shein, the president of the semi-autonomous Tanzanian archipelago.
"The criminal network must be destroyed, and people should help end this problem," he told reporters after visiting a hospital treating a local priest who was attacked on Friday.
The elderly priest, Amselmo Mwangamba, was burned by the acid on his face, chest and arms, as he walked on the streets of Stone Town, the historical centre of the capital of the archipelago.
Zanzibar's police commissioner, Mussa Ali Mussa, said some suspects had been questioned but no arrests had yet been made.
"But we shall get them," he said.
Last month, two young British women were attacked with acid thrown by men on a motorcycle, prompting Zanzibari officials to offer a $6,000 (4,500 euros) reward for information leading to the arrest of the suspects.
They also described that attack as "a shame on the people of Zanzibar". The attackers have yet to be caught.
Tourism is the main foreign currency earner for Zanzibar, famed for its white-sand beaches and historical buildings in Stone Town, listed as a world heritage site by UNESCO.
Tensions between the majority Muslim population and Christians -- some three percent of the 1.2 million people on the islands -- have risen in recent years, as well as on mainland Tanzania.