You want a piece of me?! Former Toronto mayor Rob Ford auctions off pieces his memorabilia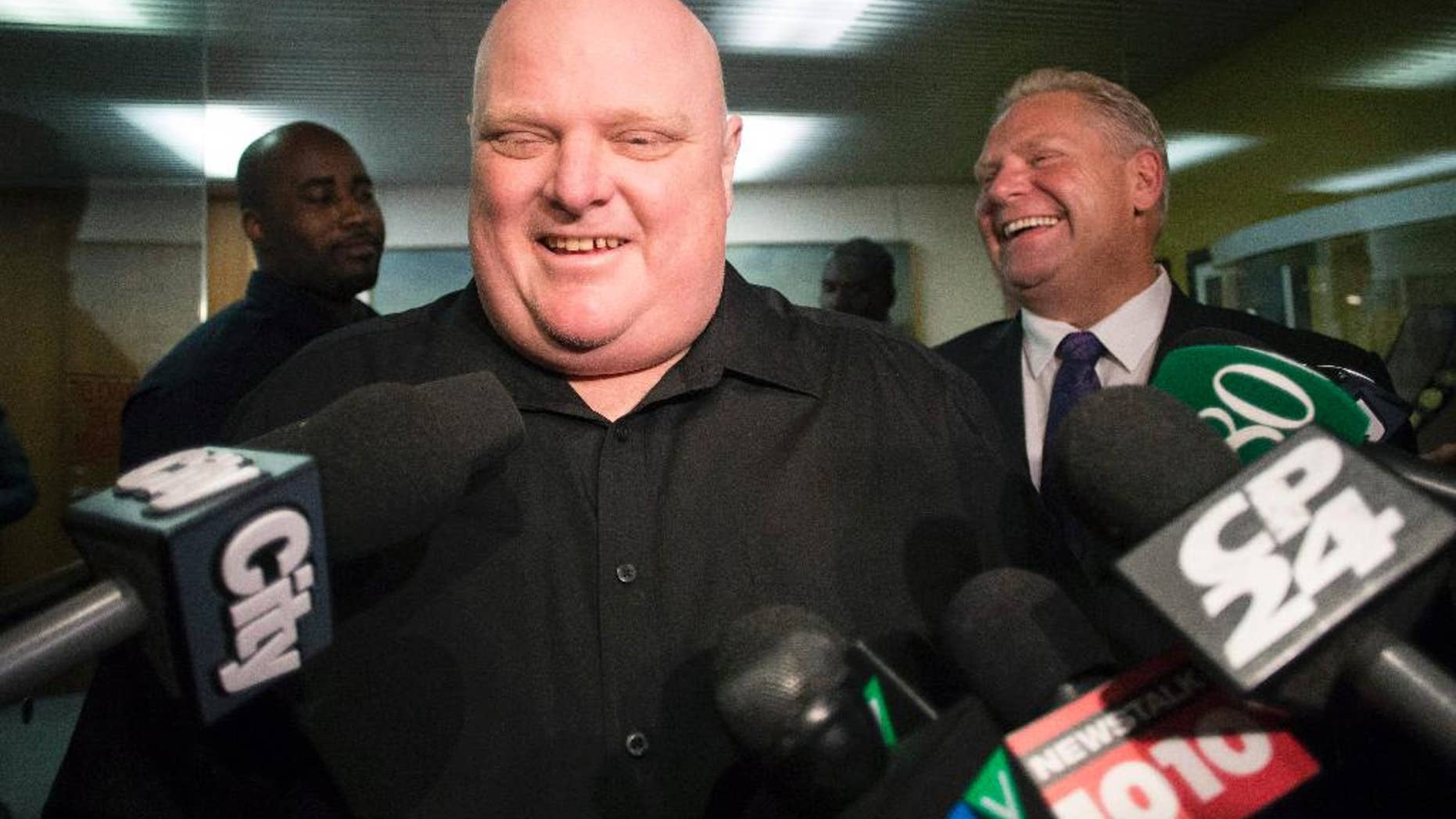 TORONTO – Anyone interested in buying a piece of Rob Ford history now has the chance to do so.
The notorious former Toronto mayor and now city councilor is auctioning off some of the memorabilia he has collected over the years.
Ford's term was plagued by scandals involving drinking, crack cocaine use and erratic behavior.
Ten percent of the proceeds will go toward research and care facilities for liposarcoma, the form of cancer Ford was diagnosed with last year.
The first item — a map of the Toronto area port lands dated 1990 — went up on eBay, with bids starting at US$50-dollars.
Ford's assistant has said Ford would be selling some items, but didn't say how many — or where the rest of the funds raised will end up.