A former champion French boxer-turned-"yellow vest" protester who was filmed attacking riot police officers during demonstrations in January has been convicted of assault.
Christophe Dettinger, 37, was sentenced to one year in prison on Wednesday night. The judge brushed aside calls for a tougher sentence and gave Dettinger lenient terms that will allow him to work during the day.
BOXER-TURNED-'YELLOW VEST' PROTESTER WHO ALLEGEDLY HIT POLICE OFFICER HAS FUNDRAISING SITE TAKEN DOWN
The videos from a protest on Jan. 5 went viral on social media, triggering an outpouring of comments either hailing Dettinger as a hero of the yellow vest movement or lambasting him as a vicious attacker. He said he reacted "wrongly" after he and his family were tear-gassed during the protests.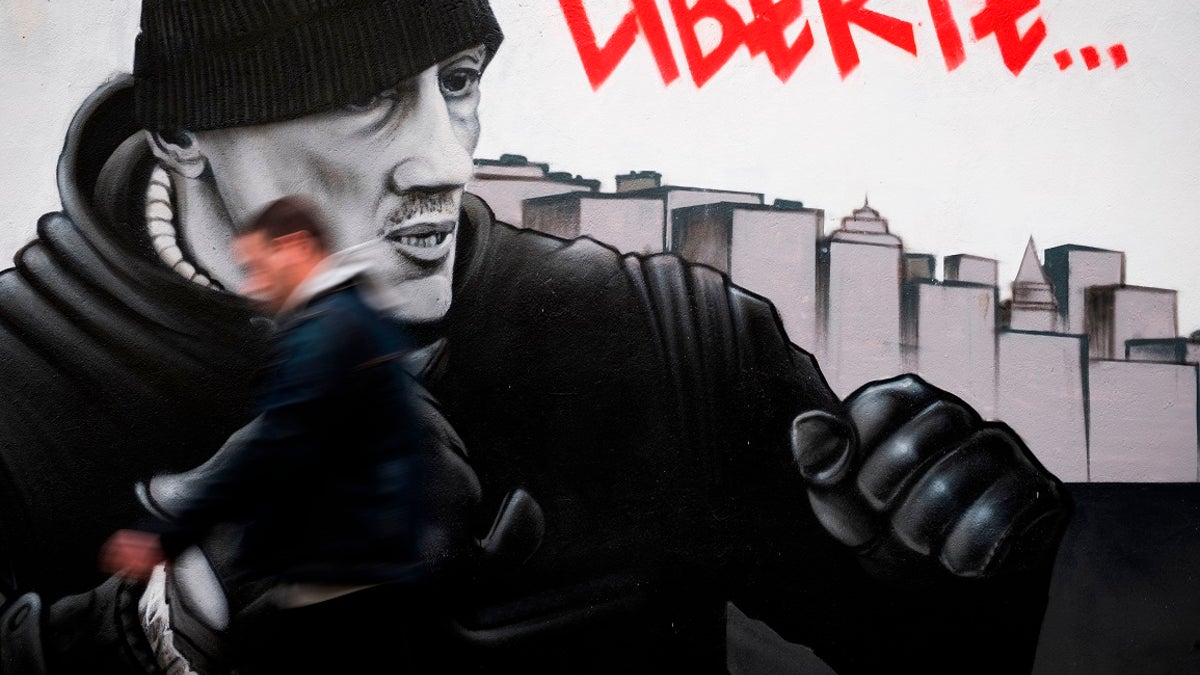 A fundraising page was set up to raise money for his legal funds but was taken down. More than $130,000 was reportedly raised for Dettinger on Leetchi, a gifting and fundraising website, before they removed the page over officials' complaints.
'YELLOW VEST' PROTESTERS TAKE TO STREETS OF FRANCE FOR FIFTH WEEK AS MACRON APPEALS FOR 'ORDER'
The "yellow vests" or "yellow jackets" -- named after the yellow hi-visibility safety jackets French motorists are mandated to keep in their vehicles -- started as a protest against French President Emmanuel Macron's proposed gas tax hike. The protests, which have been going for 13 weeks, eventually turned into a broader movement that railed against Macron's centrist government.
Fox News' Ryan Gaydos, Adam Shaw and the Associated Press contributed to this reported.