While Aaron Hernandez Trial Drags On, No Word On Double Murder Investigation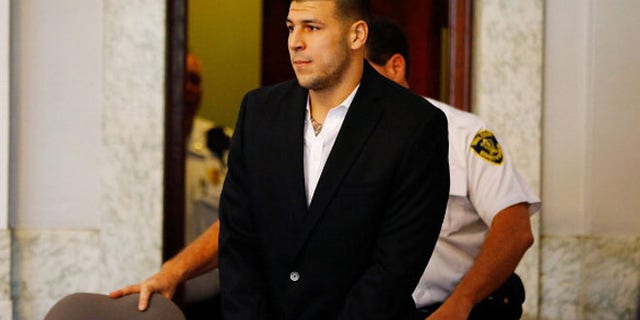 FOX 25 was first to report that Aaron Hernandez was under investigation for a double murder in Boston eight months ago. As of Thursday, there is still no word on whether the former New England Patriot will face charges in that case.
Unlike trial juries, grand juries don't decide if someone is guilty of criminal charges that have been brought against them. Grand juries listen to evidence and decide if someone should be charged with a crime. To issue an indictment all they need is probable cause, a reasonable belief that someone may have committed a crime.
Is there enough to charge Hernandez with a July 2012 double murder in Boston? That's being discussed behind closed doors by a secret panel known as a grand jury.
David Yannetti is a Boston based defense lawyer who spent a decade as a prosecutor in Middlesex County. In that time he got to know the grand jury process well.
"It's common knowledge within criminal law circles and outside criminal law circles that it's very easy to obtain an indictment," Yannetti said.
According to a source, Suffolk County prosecutors first began presenting the double murder case to the grand jury back in July. Authorities suspect Hernandez may have been the trigger-man in a drive-by that killed two Dorchester men. We know dozens connected to Hernandez have been called to testify before the grand jury, including a relative of Hernandez linked to the suspected murder weapon.
Yannetti says it's possible the case has hit a snag, but he believes it's more likely prosecutors are methodically exploring every possible angle of the case, and using the grand jury system to force witnesses to talk.
"That's a valid court order for them to appear to tell what they know, to tell the truth about what they know, before these grand jurors," he said.
With Hernandez locked up in Bristol County on the Odin Lloyd murder, Yannetti says authorities in Suffolk County have no reason to rush. And if the case is solid, an indictment will come.
"It could be that, you know, they're continuing to use the grand jury as an investigative tool to subpoena witnesses and subpoena documentation to gather further evidence," he said.
But so far it hasn't led to an indictment. All the Suffolk County DA's office will say is that the investigation is active and ongoing.
For more news go to MyFoxBoston.com
Follow us on twitter.com/foxnewslatino
Like us at facebook.com/foxnewslatino