'We need a strong leader': Trump's popularity high among Iraqis
BAGHDAD, Iraq – Donald Trump's favorability rating is sky-high here, where citizens are paying surprisingly close attention to the U.S. election and see the developer and political novice as the clear choice for the White House.
In dozens of interviews FoxNews.com conducted in various cities across the country this month – with Iraqis from different religions and walks of life – the overwhelming majority support Trump over Democratic nominee Hillary Clinton. Many believe Trump would be tough on terror, and blame Clinton – at least in part – for policies that have destabilized much of the Middle East.
"America should leave the political correctness and be tough on these countries that finance terrorism," Nseeif Al-Khattabi, a Shia Muslim and governor of the Holy Karbala Province Council, told FoxNews.com. "We need a strong leader and if Trump needs me to speak at a rally I will come. If he follows his words and his strong stance and points his fingers at these countries that support terrorism, he will be able to stop it."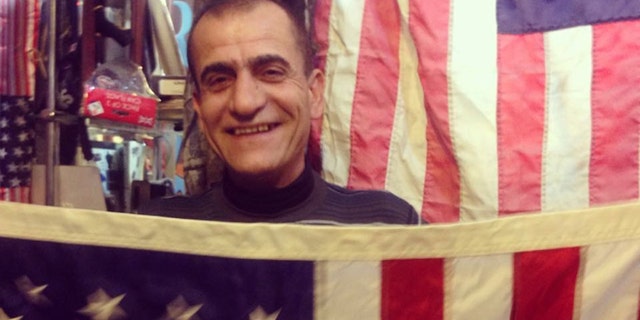 Another very highly-placed leader in Iraq's security and intelligence arena, who requested anonymity, stressed that the U.S. troop pullout in 2011 was a mistake, and said Iraqis are looking to the next administration to once again develop a strong military relationship.
"The Iraq invasion was not wrong, but the decisions that followed were wrong," said the official. "Keeping the army intact and getting rid of the Saddam loyalist bad apples, while keeping our security institutions in place would have been better."
Mamoul Al-Samraaii, the Baghdad-based head of the Al Itfaq political party, a non-sectarian, economy-focused bloc, said he was impressed meeting Clinton as Secretary of State in 2010 and that he was also impressed by Trump's business acumen. But ultimately, Samraaii noted, choosing his words carefully, he is looking to the next U.S. President for support in propelling Iraq into a more capitalist economy with imports and exports beyond the oil market.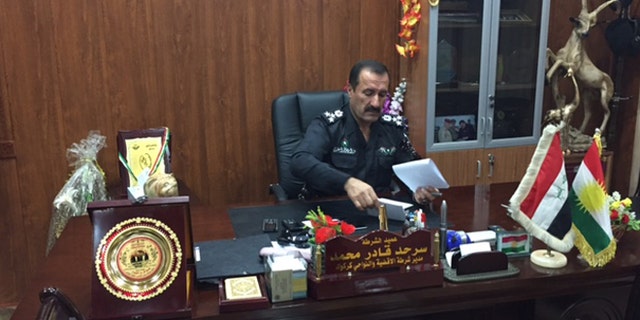 "If there is a problem in the world, it seems Republicans take over," he said. "When things are good, Democrats win. Republicans will likely have a better chance this time, with all the problems in our world."
Gen. Sarhad Qader Mohammad, director of the districts and towns of Kirkuk Province Police Department, believes Trump will help fight ISIS on its home turf.
"I believe that America has always had a stable policy in fighting terrorism, but Hillary has a softer approach," he said. "Trump is much harder when it comes to these issues, he won't put up with it."
Even though the operation is underway to liberate ISIS from its stronghold in the northern city of Mosul, many recognize that peace can be fragile and fleeting, and that much of the nation – in particular the capital Baghdad – is still rife with terror.
According to the UN Assistance Mission for Iraq (UNAMI), the country has seen an uptick in violence since 2013, and just over three months ago experienced its worst suicide attack since 2003 – one which killed more than 300 people in the popular shopping district of Karrada.
The topic of American politics makes for impassioned conversation among young Iraqis, who huddle in trendy hookah and coffee bars and upscale malls in major cities.
"I am for Trump," Saif Hussein, a 27-year-old flight engineer, told FoxNews.com, glancing out at the still charred remains of the Karrada market, juxtaposed with a bursting nightlife of people unabashedly getting on with life along one of Baghdad's "most bombed" concourses.
"I hope that U.S. policy changes after the elections, and helps us to further eliminate the militants and terrorist financiers who support them. It was a mistake to withdraw that quickly. I want the whole world to know that the Iraqi people love life, and want a fair state. We have lost a lot of young people to war, but we still have hope for peace."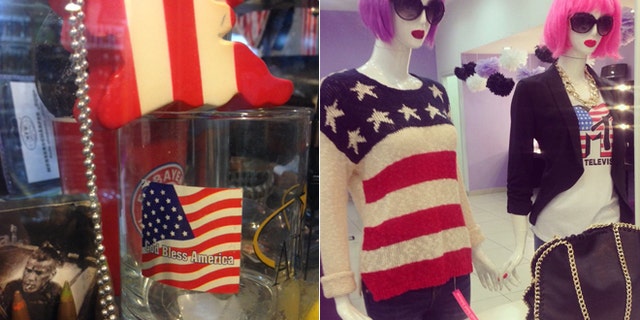 Dr. Zainab Abbas Elshafei, a 26-year-old gynecologist from a mixed Sunni and Shia family in the south of Baghdad near Babil, echoed that the U.S. elections are coming at a crucial time given their nation's enduring violence.
"The USA as a country is considered the main leader and engine for the international alliance against ISIS, so the next president will really determine if the war to eliminate them fully will be serious or not," she said. "I prefer Trump because of his opinions about the countries supporting terrorism, especially Saudi Arabia. We are against militant Islam. And Hillary Clinton was Obama's Secretary of State – they made ISIS by using all the wrong strategies, and now they are having to fight it."
While many Iraqis say they feel somewhat let down by the United States for an invasion followed by an abrupt withdrawal before stability was reached, the overall consensus pointed to a long term presence and tight relationship between the two countries.
And even though relations between Baghdad Central Government and the northern, semi-autonomous Kurdistan Regional Government (KRG) remain strained, the two governments are coordinating to expel ISIS from Mosul and appear to at least agree when it comes to backing Trump.
"This election is very important to the Kurdish people as a friend to the United States," said Kurdish political journalist Aso Haji. "We have seen eight years of Democrats in Iraq, and their policies are not in favor of our desires, they care more about a unified Iraq. But we are focused on our independence."
The Republican Party has long been viewed as a beacon of hope for many Kurds, who see the American GOP as more likely to support their ambition of independence. The Bush administration was immensely popular after taking out Saddam Hussein, and streets in Kurdish cities and villages often bear the name of the American political dynasty.
"Hillary Clinton as Secretary showed that she is a danger not just to Iraq, but the region at-large. Look at all the instability in Yemen, Afghanistan, Libya," Haji said. "Obama was the worst president of all and we fear she will be even worse. We see Mr. Trump as a more honest person, and America should be led by an honest person. And besides, how can we trust a woman who cannot uphold her dignity as a wife and a mother who stands by her husband through all types of scandals? How can she be trusted to defend the interests of a great nation like America?"
Minority factions such as Christians and Yazidis - officially victims of ISIS genocide - also generally said the support Trump.
Yazidis who spoke to FoxNews.com said they want the next White House to lead the way in establishing "international protection" for their people. A strong sense of betrayal has cemented itself among Yazidis, tens of thousands who are now scattered in squalor across the north of the country, driven from their homes and, in many cases, slaughtered and enslaved by their Arab neighbors.
"It was our neighbors, the Arabs we knew for decades, who turned their weapons on us," one Yazidi community leader who asked only to be identified as Haider, lamented from their sacred temple of Lalish. "My whole family is gone. How can we ever trust them again? How can we trust Hillary Clinton who is afraid to call it what it is: Islamic terrorism? This matters to us."
Yet for others, the reason for their apprehension is far simpler.
"She is a woman," stated Waseem, a mid-40's Baghdad native who worked for high-level U.S government branches in both interpreter and cultural advising roles. "I don't know if most Iraqis are ready for that."
Steven Nabil contributed to this report