Watson denies forcing Warner issue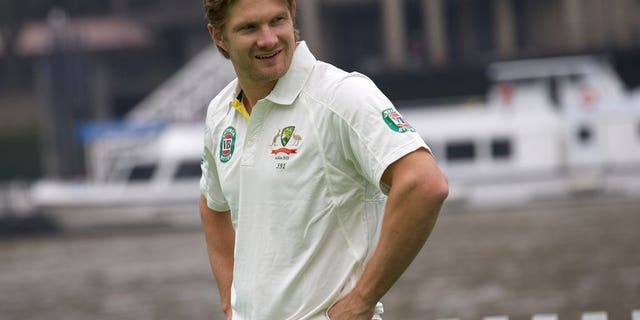 LONDON (AFP) – Shane Watson has denied any role in forcing Australia cricket chiefs to take action against David Warner for the opener's attack on England's Joe Root.
Earlier this month, Warner was fined Aus$11,500 ($11,000) and suspended until the start of the Ashes in Nottingham on July 10 by Cricket Australia. The sanctions were for punching Root in a Birmingham bar following Australia's Champions Trophy loss to their arch-rivals.
The fall-out from the saga then took a shock turn when coach Mickey Arthur was sacked on Monday, just 16 days out from the Ashes.
Following Warner's suspension, there were reports in the Australian media that officials had only decided to discipline Warner after Watson had complained about double standards.
Watson was one of four players dropped from the Test side during a 4-0 series loss in India earlier this year for failing to hand in a written feedback requested by team management.
Watson told the Cricinfo website on Friday that Arthur's actions in India had set a "dangerous precedent" and lauded new coach Darren Lehmann.
But he insisted he had not done anything to make officials suspend Warner.
"Absolutely not," Watson said when asked if he had informed Arthur of events at the Walkabout bar in Birmingham.
"In the end, the coaching staff and Mickey and the leadership group found out about Dave's incident off their own bat.
"It had absolutely nothing to do with me in any way shape or form and I'm not sure why that was brought out in the media because it certainly wasn't the truth.
"They obviously found out, there were some people who were in and around the incident at the time who had relayed the information, so it certainly had nothing to do with me."
Watson has been told by former Australia batsman Lehmann he will be one of Australia's openers in the Ashes and scored 90 in the ongoing tour match against Somerset in Taunton.
"The way Darren operates is a more light-hearted way (than Arthur)," Watson said.
England begin their defence of the Ashes against arch-rivals Australia in the first of a five-Test series at Trent Bridge, Nottingham, on July 10.