Vodka Billboard Causes Uproar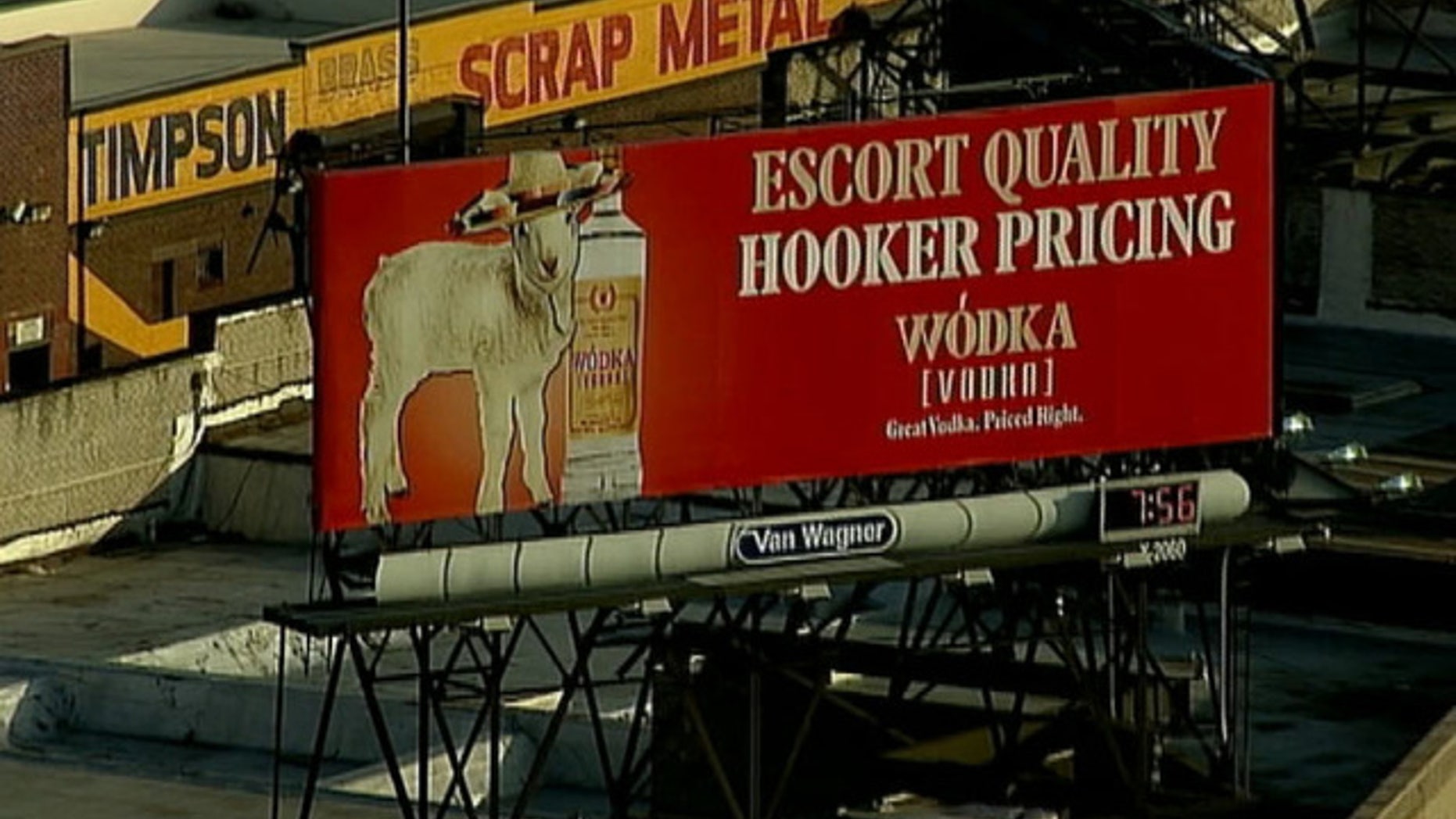 There's community outcry over a vodka ad billboard in New York City that contains references to escorts and hookers.

The "Wodka" ads appear over the Bruckner Expressway in the Bronx and the Henry Hudson Parkway.

They read: "Escort Quality, Hooker Pricing." It's an attempt to convey the vodka as top quality but inexpensive.
Community Board 2 in the Bronx says the ad is inappropriate and it wants it removed.

The managing partner for Wodka's marketing company, MMG, said the complaints have not gone unnoticed. Brian Gordon acknowledged that some people find the topic offensive.

A lawyer for the owners of the billboard, Van Wagner, told the Daily News it has reached out to the advertiser to see whether it could remedy the situation.
For more go to myfoxny.com
Follow us on twitter.com/foxnewslatino
Like us at facebook.com/foxnewslatino