Violent passenger forces flight from Mexico to Germany to be diverted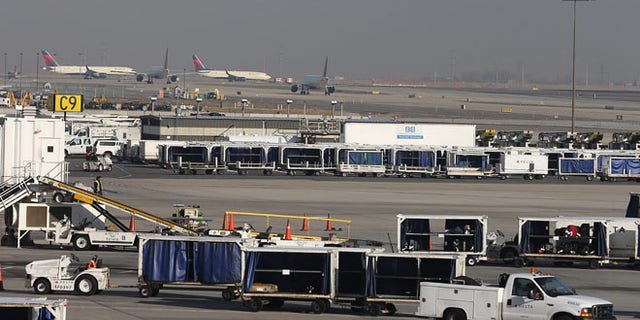 JACKSONVILLE, Fla. (AP) – Authorities say a plane traveling from Mexico to Germany was diverted to Florida after a passenger attacked several people and threatened others.
A U.S. attorney's office news release says 34-year-old Oliver Charles Halliday Gee, a British national who lives in Mexico, was arrested after an emergency landing Wednesday at Jacksonville International Airport. He was charged with assault or intimidation of a flight crew and faces up to 20 years in prison.
A criminal complaint says Gee began demanding alcohol before the flight took off in Cancun. It says that an hour later Gee threatened another passenger and intimidated a child. After exposing himself and threatening to urinate in the cabin, an airline employee and another passenger tried to escort Gee to the lavatory, and he slapped and threatened them.
Court records didn't list an attorney for Gee.
Like us on Facebook
Follow us on Twitter & Instagram