Vietnamese barber giving out free Trump-Kim haircuts to mark second summit
A barber in Vietnam is offering up free haircuts for anyone looking to freshen up before the upcoming second summit between President Trump and North Korean leader Kim Jong Un.
The Tuan Duong Beauty Academy in Hanoi is now offering the promotion until Feb. 28 in honor of the meeting between the two leaders, their first since their historic meeting in Singapore last June.
"I was doing this for fun only but was surprised at how people have responded," Le Tuan Duong, who owns the salon, told Reuters.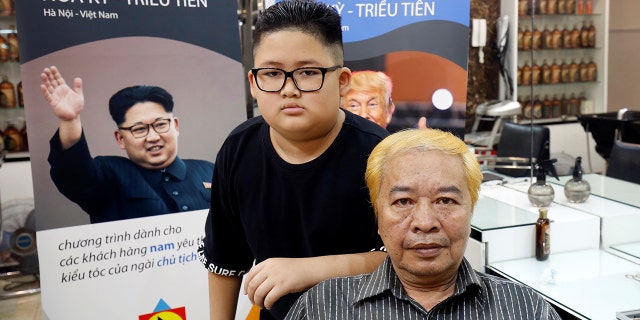 "I love peace. I hate war so much. So many people in my family have died, so I support this summit very much," he told the news agency. Duong lost two of his uncles during the Vietnam War.
NORTH KOREA KEEPS AMASSING NUCLEAR MATERIAL DESPITE PROMISING TO DENUCLEARIZE, REPORT FINDS
The barber said he came up with the idea after being approached by someone who wanted their hair cut and dyed like Trump's.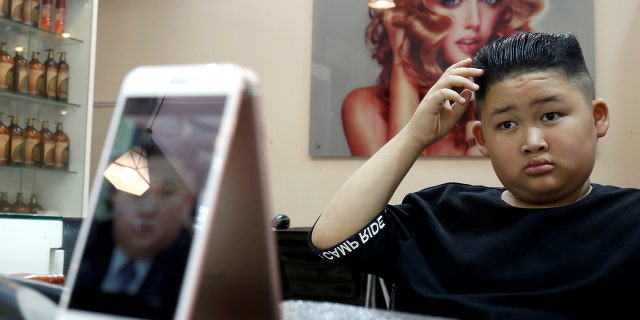 Le Phuc Hai, 66, told Reuters he wasn't afraid of the bright-orange hair color because he was told his hair would eventually return to normal.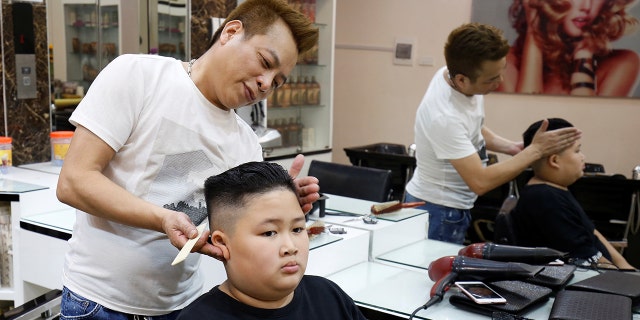 "I like Donald Trump's haircut. It looks great and it fits my age," he said.
NORTH KOREA PRISON CAMP SURVIVOR: 'AM I A CHRISTIAN? YES. I LOVE JESUS. BUT I DENY IT'
Trump said earlier this month he was looking forward to the meeting with the North Korean leader, saying he saw the potential of an "Economic Powerhouse" as it distances itself from its nuclear missile program.
The U.S. led negotiations aimed at stripping North Korea of its nuclear weapons program has made little headway since the first Kim-Trump summit in Singapore last June, when Kim pledged to work toward the "complete denuclearization" of the Korean Peninsula, without providing a clear timetable or roadmap.
CLICK HERE FOR THE FOX NEWS APP
Critics fear the second summit is an attempt by Kim to win relief from U.S. sanctions without any real promise of denuclearization.
On Tuesday, a former North Korean diplomat said that Kim Jong Un has no intention of giving up his nuclear weapons and sees his upcoming second summit as a chance to cement his country's status as a nuclear weapons state.
Thae Yong Ho, who defected to South Korea in 2016, said in a news conference in Seoul that next week's meeting in Vietnam will be a failure if Trump can't get Kim to declare he will abandon all of his nuclear facilities and weapons and return North Korea to the nuclear non-proliferation agreement.
Fox News' Paulina Dedaj and the Associated Press contributed to this report.