Veteran NY Cop Charged With Targeting Latinos And Stealing From Them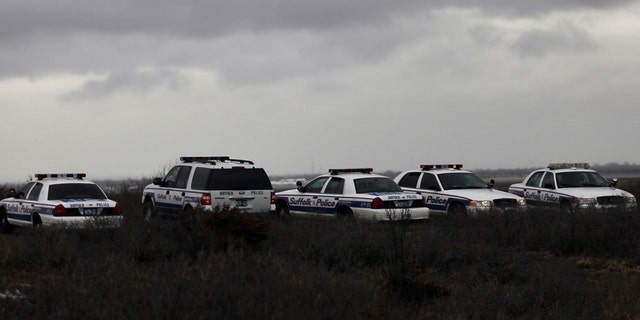 A veteran New York police officer has been arrested on charges of profiling Latinos for traffic stops and stealing money from them during those encounters, according to the Suffolk County district attorney.
Suffolk County Police Sgt. Scott Greene, with 25 years of experience, is accused of targeting Latinos for stops and committing larceny, said District Attorney Thomas Spota on Friday.
Spota said that authorities had set up a videotape sting and caught Greene in the act on Thursday night.
Greene pleaded not guilty at his arraignment in district court on Friday to charges of larceny and official misconduct, according to the district attorney's office.
The investigation of Greene began after two Latino men said the police officer had stopped them in an area of Long Island which falls within his beat and that he took money from pay envelopes they had.
An undercover officer on Thursday night drove to the area where Greene was assigned and saw him surveying a car driven by a Latino, according to Newsday.
"In my view, he was looking at the driver because he was targeting Hispanic," Spota said, according to Newsday.
Greene then is said to have pulled over the car and ordered the driver to stand behind it. Then he searched the car and opened an envelope that sat on the front passenger seat that contained $1,200 in $100 bills, which were stained with fluorescent paint. Greene is said to have taken one of the bills.
Greene makes about $127,000 and about $19,000 in overtime, Newsday reported.
His attorney, Tim Mazzei, said that Greene is an upstanding police officer.
"I know he's a decorated police officer," Mazzei said, according to the newspaper, "and needless to say, these allegations are very startling and very upsetting."
But Suffolk County Police Commissioner Edward Webber said he was disappointed, according to Newsday.
"I am particularly outraged by his conduct — of one who is sworn to protect the community and instead targeted those he perceived to be vulnerable," Webber said.
Follow us on twitter.com/foxnewslatino
Like us at facebook.com/foxnewslatino