Venomous snake slithers into Australian couple's bed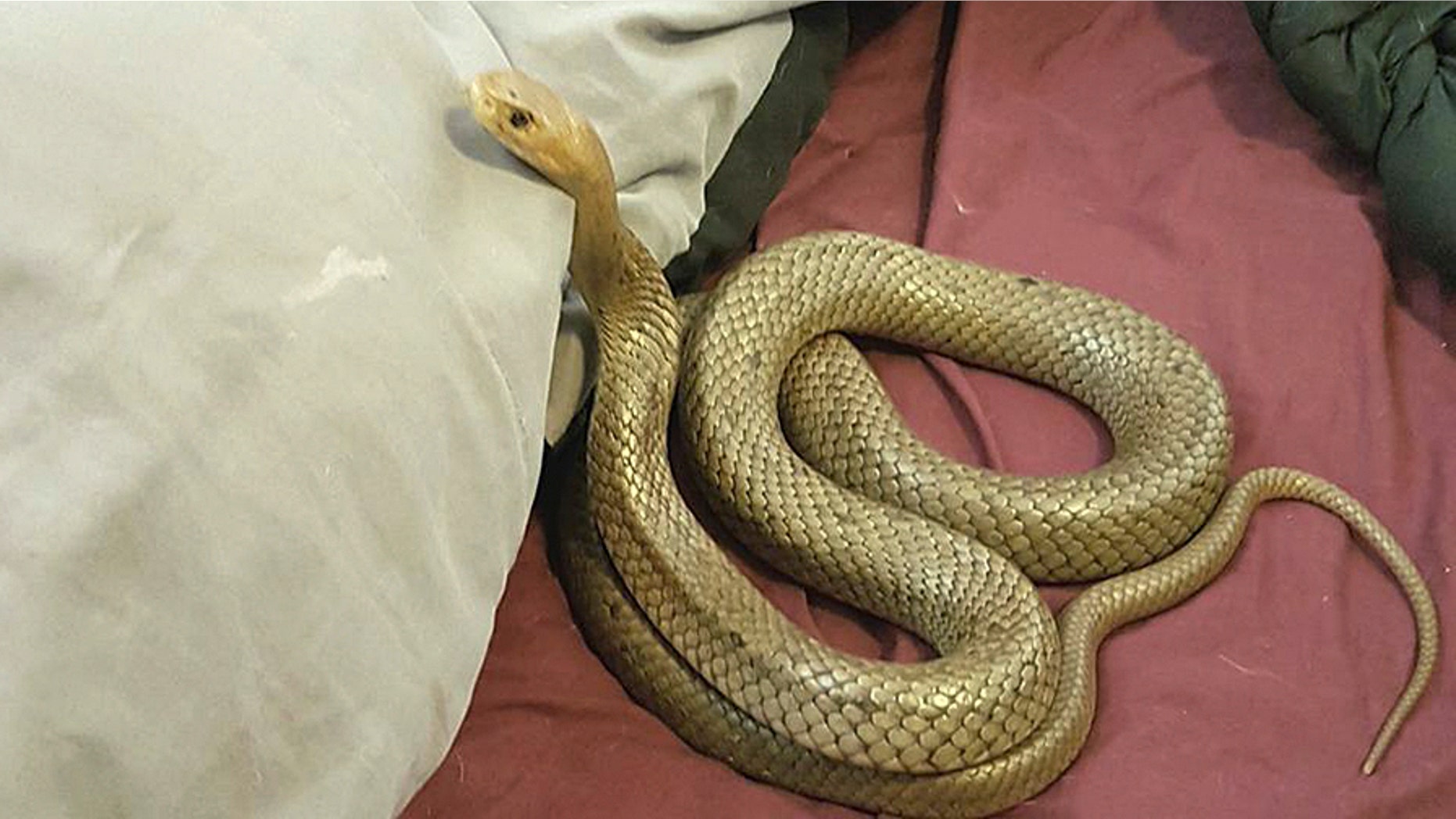 Snakes make for strange bedfellows.
An Australian couple learned that lesson the hard way when a venomous visitor slithered into their home Wednesday and cozily coiled up in their bed.
The couple, reportedly in their 30s, found the eastern brown snake at about 10 a.m. in their home in Murarrie, which is south of Brisbane. The pair quickly dialed a local snake catcher to come and seize the serpent, Daily Mail Australia reported.
"I received a call from a woman informing me about the snake. She told me that it was on their bedroom floor," Stewart Lalor, of Elite Snake Catching Services, told Daily Mail Australia. "But, when I got there, the snake had quickly moved up to the couple's bed and I eventually found it under their blanket."
ELDERLY WOMAN KILLS COPPERHEAD SNAKES WITH SHOTGUN, SHOVEL AND RAKE HANDLE
Lalor captured the eastern brown snake, the second most poisonous snake in the world, and released it into a creek. Lalor did not reveal the exact location where he set the snake free, but he said the snake was placed in an area with "enough food supply" to keep it happy.
"It would be pointless to leave them in a big open area with no food source as they will only make their way back into homes," Lalor said.
Lalor posted photos on Elite Snake Catching Services' Facebook page Wednesday showing the snake in the bed sheets.
"Not exactly the best place to encounter a highly venomous snake," the post read. "Fortunately these guys have no interest in humans and are only dangerous when interacted with, however in a situation like this the outcome could have been unfavourable."
TEEN DIES AFTER BEING BIT BY SNAKE IN MENSTRUATION HUT, REPORTS CLAIM
Eastern brown snakes are the cause of the majority of snakebite deaths in Australia, according to Australian Reptile Park.
The snakes are found throughout most of eastern Australia.