Venezuelan President Maduro's decree powers expire, but not before singing spree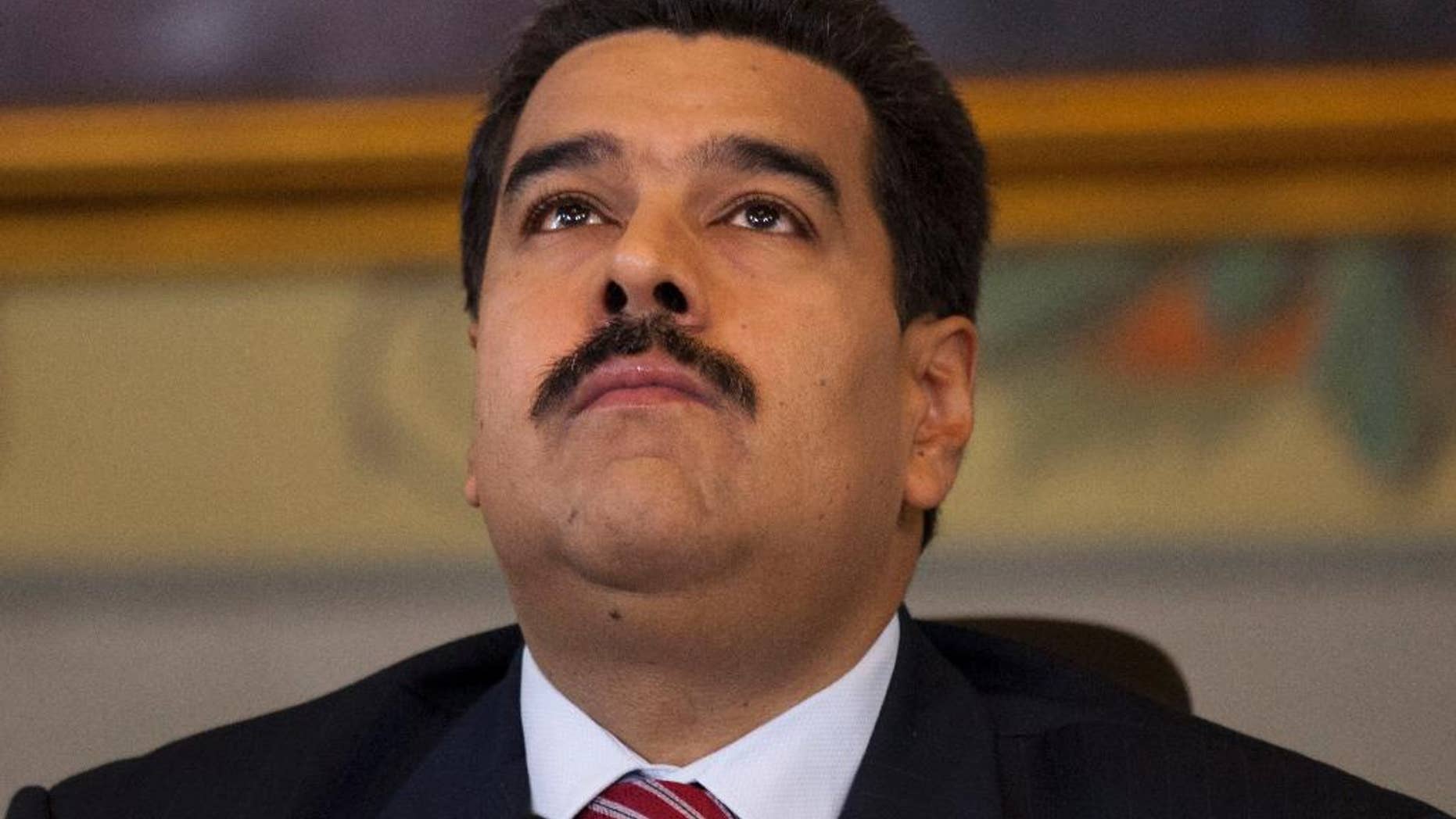 CARACAS, Venezuela – Venezuelan President Nicolas Maduro has enacted a slew of new laws as his emergency powers expire.
Maduro used decree powers Tuesday to put in place 28 new measures, including a luxury tax, increased protection for young workers, and the establishment of new economic development zones.
The National Assembly granted Maduro the authority to pass laws without consulting lawmakers last year. The powers, which expired Wednesday, were supposed to allow him to go after the businesses the ruling socialist party accuses of sabotaging Latin America's biggest oil economy.
The same tactic was employed four times by Maduro's mentor, the late President Hugo Chavez, to promulgate dozens of laws that dramatically boosted state control over the economy. Opponents have called the extra authority a thinly-disguised power grab.