Venezuelan Indians Release 43 Soldiers Held Captive Over Gold Mining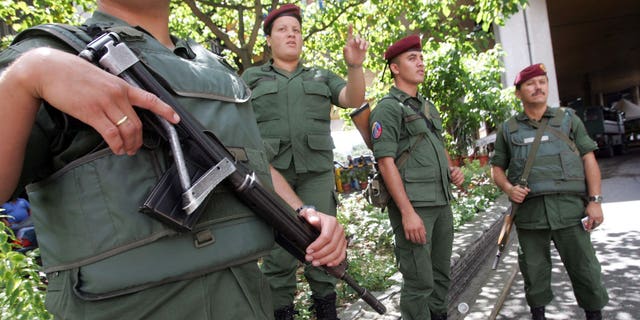 Members of Venezuela's Pemon Indians released several dozen soldiers they had been holding captive in a remote village south of the country.
A representative of the Pemon people, Levi Gonzalez, said Sunday members of the community of Uriman decided to free the soldiers after government officials agreed to allow them to keep mining.
People in the village and nearby communities, angered over alleged abuses by soldiers and military operations aimed at dismantling gold mining equipment and camps, took 43 soldiers as hostages Thursday.
"That's what brought us to such an extreme," Gonzalez said in a telephone interview from Santa Elena de Uairen, a town near Venezuela's border with Brazil. "Mining has always been part of our way of life. We are not getting rich, just surviving."
Gonzalez said that on Saturday members of the Pemon community met with government officials and the soldiers were released Saturday evening and Sunday. The protesters returned weapons that had been taken from the soldiers and hidden in the jungle, he added.
Government and military officials did not comment on the incident, which was widely reported in Venezuelan news media. The Information Ministry did not immediately respond to requests for comment.
"This situation began due to abuses by soldiers," said Alexis Romero, a Pemon activist. He said soldiers routinely stop Pemon Indians to search them for gold, often detaining them for several hours.
An estimated 30,000 Pemon live in Venezuela's vast Gran Sabana region in the eastern state of Bolivar, which is covered by rolling grasslands and dotted with plateaus.
President Hugo Chavez's government has been trying for years to crack down on illegal mining that tears up the forests and pollutes rivers.
Based on reporting by The Associated Press.
Follow us on twitter.com/foxnewslatino
Like us at facebook.com/foxnewslatino