Venezuelan economy to turn even worse in 2016, study finds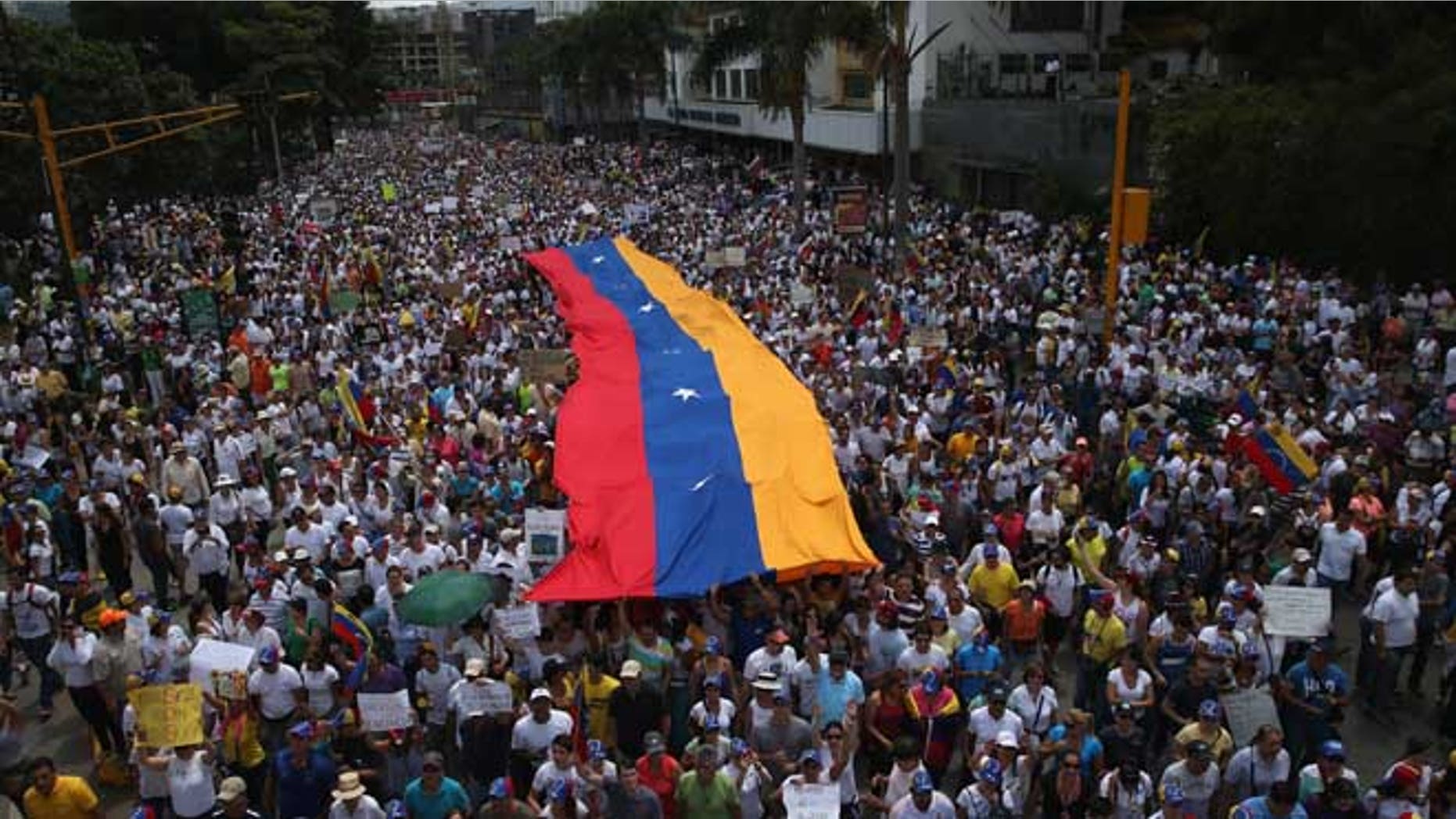 If misery loves company, then at least Venezuela is located in the right corner of the globe.
A recent study projects that the South American nation has far and away the world's most miserable economy in 2016, nearly four times worse off than second-place Argentina. Four other Latin American countries made the Top 20.
A survey conducted by Bloomberg Business using the "misery index" – an often cited figure that combines inflation and unemployment -- projects that Venezuela in 2016 will continue to worsen.
Of the 63 countries included in the survey, Venezuela ranked the most miserable, with a projected 2016 index of 159.7 – four times higher than No. 2 Argentina.
With a crashed oil market that makes up 95 percent of its exports, the Venezuelan economy is spiraling into crisis under the socialist President Nicolás Maduro, with shortages of goods, spiking violent crime, power outages and lack of medicine piled on top of a repressive regime.
Bloomberg estimates that Venezuela's inflation rate will rise from 98.3 percent last year to 152 percent in 2016, and its unemployment will jump from 6.8 to 7.7 percent.
Argentina, another South American nation that has flirted with socialist economic policies, is facing many similar problems.
With a projected misery index of 39.9, Argentina vaulted from No. 5 on the 2015 misery list to second place.
Other Latin American countries in the top 20 most miserable economies include Brazil (9), Uruguay (12), Colombia (15), and Costa Rica (17) respectively.