Venezuela says it won't export gas to Colombia, as agreed, due to 'climate factors'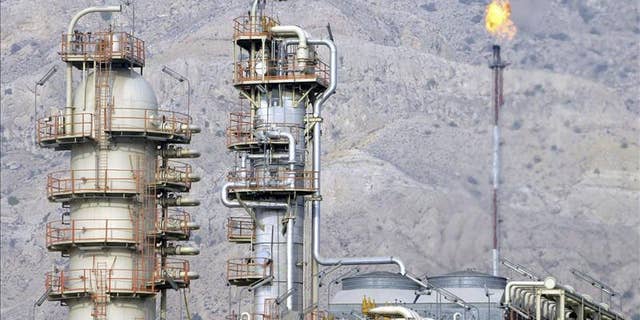 Venezuela's state-owned energy company Petroleos de Venezuela (PDVSA) is temporarily halting gas exports across the border to Colombia, citing climate factors and the need to generate electricity, the Colombian Mining Ministry reported Friday.
In a statement, the ministry said the move looks to prioritize domestic demand due to the impact of "climate variability" on power production.
The statement did not elaborate on the climate fluctuations, but Venezuela - along with Colombia - has been hard hit by an El Niño-triggered drought in recent months that has reduced reservoir levels at hydroelectric dams.
Colombia exported gas to Venezuela for eight years under a bilateral agreement that calls on the roles to be reversed starting Jan. 1, once power projects in the latter country have come online.
The contract specifies that Venezuela is to export 39 million cubic feet of natural gas per day, or slightly more than 3 percent of Colombia's daily supply of that fossil fuel.
The U.S. Energy Information Administration says that while Venezuela has enormous natural gas reserves, second only to those of the United States in the Americas, it's been consuming more than it produces in recent years and has been trying to upgrade its infrastructure.
The EIA said part of the gas is used to generate power and 35 percent is used by the petroleum industry, much of it to help production from mature fields.
Based on reporting by EFE and the AP.
Like us on Facebook
Follow us on Twitter & Instagram