Venezuela honors Vladimir Putin with Hugo Chavez peace prize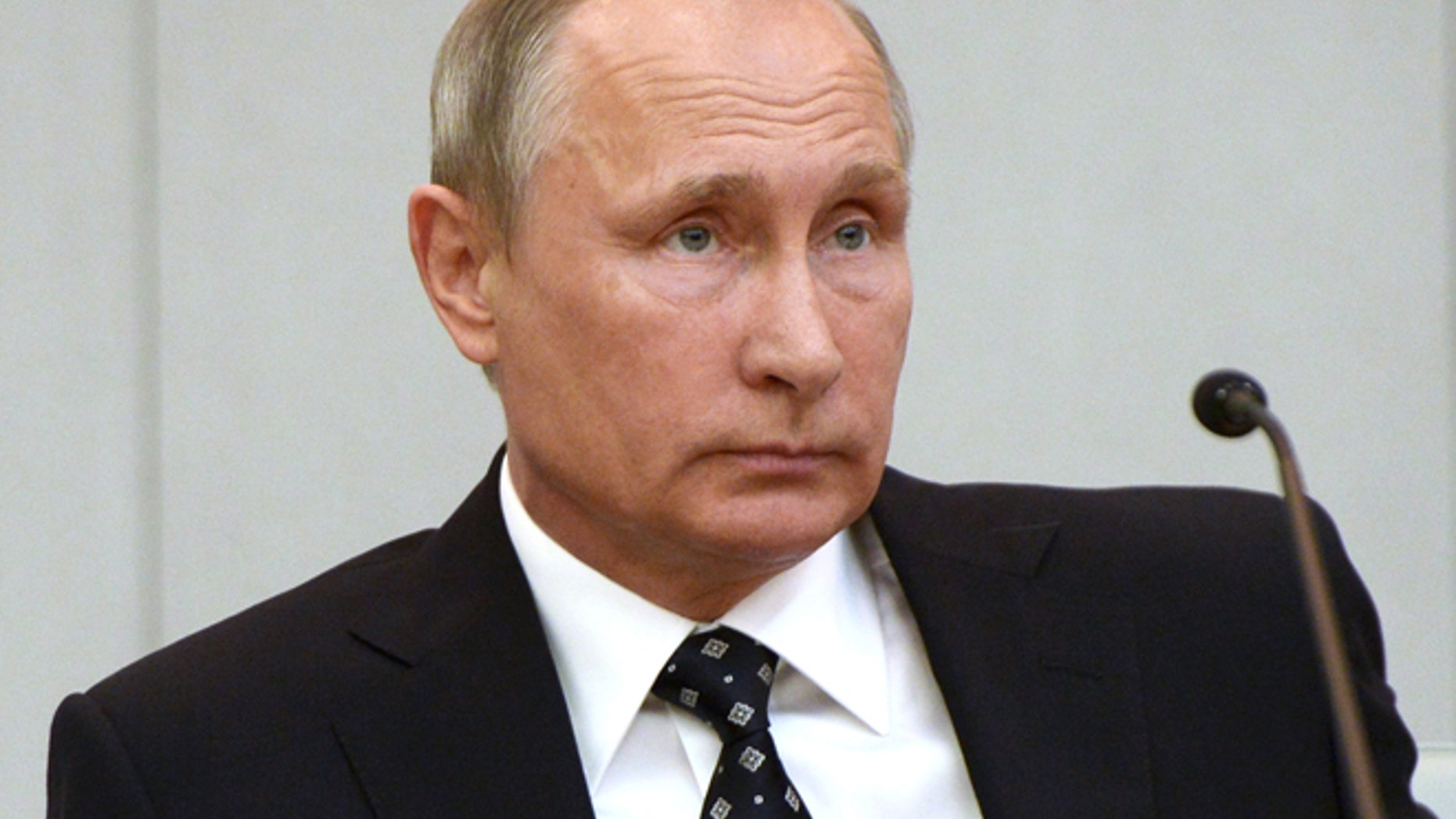 Venezuela's socialist president has created a peace prize in honor of the late Hugo Chavez and says his pick for the initial award is Russian leader Vladimir Putin.
President Nicolas Maduro announced the award Friday on the same day that the Nobel Committee awarded its Peace Prize to Juan Manuel Santos, president of neighboring Colombia, for his role in negotiating  a peace pact with Marxist FARC rebels, Reuters reports.
Chavez founded Venezuela's socialist administration.
"I've decided to create the Hugo Chavez prize for peace and the sovereignty," Maduro said during a televised broadcast. "I think President Vladimir Putin deserves this Hugo Chavez award."
Maduro said Putin and future winners will receive a miniature replica of a statue of Chavez designed by a Russian artist, Reuters reported.
Maduro said the prize will recognize global and national figures "who have excelled in the struggle for peace." He said he chose Putin because of his support of Venezuela.
Hundreds of thousands of people have joined protests criticizing Maduro government for its role in the country's failing economy, Reuters reported.
Maduro has blamed opponents and the U.S. government for the country's problems.
Putin was nominated for the Nobel Peace Prize  in 2014, despite ordering soldiers to invade Ukraine that same year, Reuters reported. The Nobel committee chose Kailash Satyarthi and Malala Yousafzai over Putin for their work against the suppression of children and young people, according to the news wire.