Utah man jailed in Venezuela ordered to stand trial on weapons charges
An American man who's spent the last 18 months in a Venezuelan prison must stand trial on weapons charges, a judge ruled Tuesday, dashing hopes Joshua Holt would be released and reunited with his family for Christmas.
Holt, 25, traveled to the South American country in 2016 to marry a fellow Mormon he met online. Shortly after the ceremony, however, the couple was arrested at a Caracas apartment occupied by Holt's wife's family on allegations Holt was stockpiling weapons.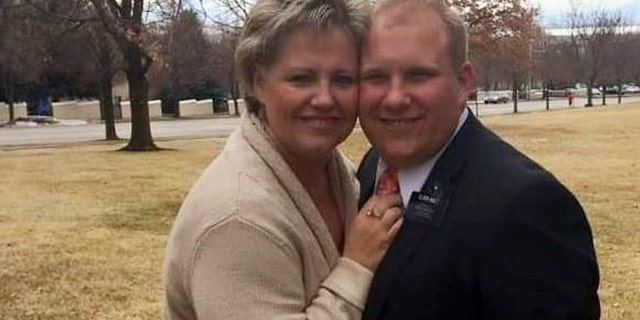 Judge Ana Maria Gamuza formally charged Holt and his wife, Thamara Candelo, on Tuesday. The ruling at the preliminary hearing, to which the U.S. Embassy's top diplomat was denied access, came two months after Gamuza heard arguments about whether Holt should remain imprisoned.
CONDITIONAL RELEASE FOR JAILED UTAH MAN SOUGHT BY VENEZUELAN PROSECUTOR
Washington has cited Holt's case and subsequent procedural delays as evidence the case is being politicized by President Nicolas Maduro's socialist government in an effort to retaliate against U.S. economic sanctions.
Further stoking those concerns, Lee McClenny, the head of the U.S. Embassy in Venezuela, was forced Tuesday to wait outside the courtroom for hours after the judge refused to grant him access to the proceedings in apparent violation of the Vienna convention on consular rights.
Gamuza's ruling also came a day after Holt's mother released an audio recording of her son complaining about suffering without medical care.
"I'm totally devastated. I don't even know what to think," Holt's mother, Laurie Holt, told The Associated Press by telephone from her home near Salt Lake City. "I can't understand how they can send a young kid who's completely innocent to trial and feel good about that."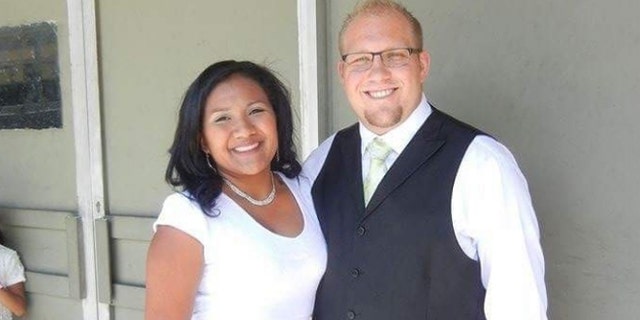 On Monday, Laurie shared an audio recording she said was sent by cellphone in which Joshua Holt talks about throwing up all night, feeling dizzy and struggling to think.
"I'm very dizzy and I can't think and my stomach hurts," he says. "It hurts bad, and I don't know what to do. I've never felt like this before."
Alarmed by the recording, the State Department on Tuesday reiterated its call for Holt's release.
"He's in extremely poor health. We want him to be brought home," State Department spokeswoman Heather Nauert said at a press briefing during which she also said she expected U.S. Embassy officials would be present at the hearing.
Laurie Holt said she hasn't heard from her son since he made the distress call Monday morning and she fears his cellphone was taken away in retaliation for her decision to release the recording.
Holt and Candelo are being held in the Helicoide, a spiral shaped Caracas prison where Maduro's most-prominent political opponents are jailed.
In an odd twist in the case, his legal defense is being paid for by a wealthy Venezuelan shipping magnate with close ties to Maduro's government. The same businessman, Wilmer Ruperti, is funding the defense of first lady Cilia Flores' two nephews in a separate, politically charged narcotics trial in the United States.
The nephews, Efrain Campos and Francisco Flores, were arrested by police in Haiti in 2015 and convicted a year ago of conspiring to smuggle more than 1,700 pounds of cocaine into the U.S. They are scheduled to be sentenced Thursday.
The Associated Press contributed to this report.